A full overview of all adventure games released in the Marcella Moon Series. These can be episodes, remakes/remasters or sequels, created by either one or several companies. As long as the IP is used, we'd quantify this as part of a 'series'.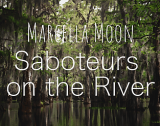 In Saboteurs on the River, you are invited to Red River Landing in Louisiana to celebrate the Summer Gumbo Festival. However, you learn that all is not well in this tourism hotspot, as there have been a series of strange thefts and accidents around town. Your job will be to figure out who the sabote...
» Full game details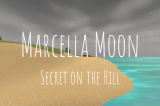 Marcella Moon works as a freelance journalist from Portland, Oregon, but enjoys solving crimes in her spare time. Her latest investigation promises to be her biggest yet when she heads off to Ireland to investigate the disappearance of famous writer, Amelia Goldstone. Many theories abound, so Marcel...
» Full game details