The Dark Pictures Anthology Series
A full overview of all adventure games released in the The Dark Pictures Anthology Series. These can be episodes, remakes/remasters or sequels, created by either one or several companies. As long as the IP is used, we'd quantify this as part of a 'series'.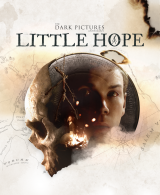 PC, PlayStation 4, Xbox One
Trapped and isolated in the abandoned town of Little Hope, four college students and their professor must escape the nightmarish visions that relentlessly pursue them through an impenetrable fog. As they journey through the town looking for a means of escape, they must understand the meaning of thes...
» Full game details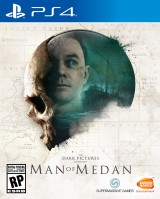 PC, PlayStation 4, Xbox One
Four young Americans set sail on a diving trip, to find the rumoured location of a WWII wreckage. As the day unfolds, and a storm rolls in, their trip soon becomes something much more sinister. Who will live? Who will die? Players can take the role of each of the five protagonists, including the cap...
» Full game details