A full overview of all adventure games released in the Twin Mirror Series. These can be episodes, remakes/remasters or sequels, created by either one or several companies. As long as the IP is used, we'd quantify this as part of a 'series'.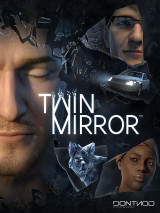 PC, PlayStation 4, PlayStation 5, Xbox One, Xbox Series X
The death of a friend. A broken heart. A hometown that's no longer home. With no memory of the night before and an ominously bloody shirt as his only clue, it's time for Sam to find the truth.
» Full game details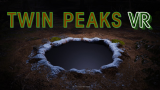 Oculus Rift, Oculus Quest, PlayStation VR, HTC Vive
Twin Peaks VR brings people into the world of Twin Peaks using the immersive technology of VR. Based on the iconic television series created by David Lynch and Mark Frost, players will be able to experience several locations from the show including the Red Room, Glastonbury Grove, Sheriff'...
» Full game details