A full overview of all adventure games released in the The Initiate Series. These can be episodes, remakes/remasters or sequels, created by either one or several companies. As long as the IP is used, we'd quantify this as part of a 'series'.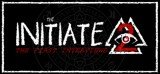 With little memory of how they got there, three people awake in adjacent cells. A voice bellows from a wall speaker. "Welcome to your trial - Your goal is simple, escape or die". The First Interviews tells the story of Samantha Blake – a distraught mother from the loss of h...
» Full game details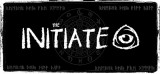 Nathan Rockford has lost his memory and awakened in a house full of traps and puzzles. Take on the role of Nathan as you attempt to discover the truth about why you are trapped here and who your kidnappers are. Using only use your intelligence, this is your trial. Can you unravel the mystery behind ...
» Full game details