A full overview of all adventure games released in the Jonathan Hunt Series. These can be episodes, remakes/remasters or sequels, created by either one or several companies. As long as the IP is used, we'd quantify this as part of a 'series'.


Jonathan Hunt is a journalist from New York. Solving the case of Yoomurjak's ring earned him the reputation of an expert of mysteries in the past. This time he is asked by a nuclear physics institute to throw light upon a disappearance, but the mission turns into a hunt for a peculiar meteorit...
» Full game details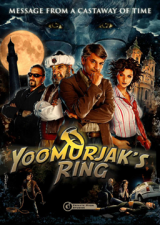 After his mother's death, Jonathan Hunt, a young journalist from New York, decides to set off for Hungary for the first time in his life. While in the town of Eger, he discovers a peculiar legend involving an antique book and a doomed journey through time that stranded the writer's aide in the...
» Full game details