A full overview of all adventure games released in the The Silver Case Series. These can be episodes, remakes/remasters or sequels, created by either one or several companies. As long as the IP is used, we'd quantify this as part of a 'series'.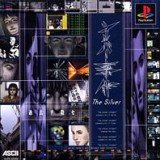 Mac, PC, PlayStation 4, Switch
A series of bizarre murders is occurring in the 24 Wards, and it's up to the Special Forces Unit to find the culprit. The string of crimes seems to match the pattern of an assassin who was responsible for the deaths of several government officials twenty years ago. The only problem? That man was sho...
» Full game details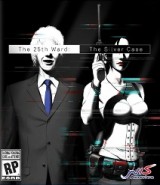 PC, PlayStation 4, Switch
It has been five years since the events of 1999's The Silver Case, set in the new 25th Ward that arose in the bayside area of Kanto. In a room of the Bayside Tower Land apartment complex, a woman is found murdered under mysterious circumstances. This sets off a series of seemingly random event...
» Full game details