Psychotic Adventures Series
A full overview of all adventure games released in the Psychotic Adventures Series. These can be episodes, remakes/remasters or sequels, created by either one or several companies. As long as the IP is used, we'd quantify this as part of a 'series'.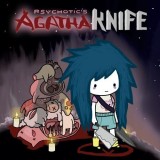 Linux, Mac, PC, Switch, Xbox One
Agatha suffers from insomnia, enjoys eating meat, loves animals, and works in the slaughterhouse of her mother's butcher. Having to kill the animals you love in order to eat their meat is hard stuff, right? Agatha thinks so as she faces this dilemma every day. She needs to find a solution ...
» Full game details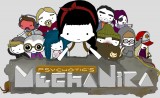 Nika is an intelligent girl whose favourite things are the transfer of energy, magnetic fields and electrical engineering. An outcast from those around her, Nika doesn't care that her parents don't understand her, that her teachers ignore her or that her friends are completely nuts. She ...
» Full game details