A full overview of all adventure games released in the Darkness Within Series. These can be episodes, remakes/remasters or sequels, created by either one or several companies. As long as the IP is used, we'd quantify this as part of a 'series'.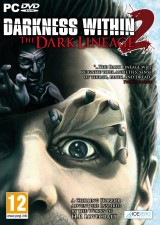 In this second installment of the Darkness Within series, Howard E. Loreid discovers his own horrible past is connected with the madness that is about to swallow him. This game will take Howard to places where the "things" of the past still live, and all the memories that should be long-f...
» Full game details
As police detective Howard E. Loreid, players are tasked to solve the murder of Clark Field, a wealthy man involved in the occult. At the top of your list of suspects is Loath Nolder, a highly respected private investigator who mysteriously abandoned his last case for reasons unknown, only to resurf...
» Full game details