Darkness Within 2: The Dark Lineage
review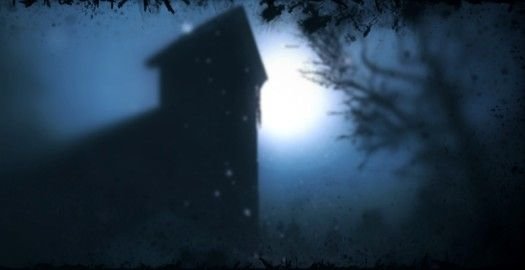 Game information
You might also like these adventure games
Advertisement
Adventure games by Zoetrope Interactive
BITMAP BOOKS
Nothing pleases me more as a gamer than when a developer truly listens to the feedback of its player base. This is certainly the case with Turkish developers Zoetrope Interactive and their Darkness Within game series. In 2007's In Pursuit of Loath Nolder, the world was navigated by clicking to jump to a new scene, like so many other first-person titles over the years. Instead of sticking with this formula, however, Darkness Within 2: The Dark Lineage allows you to freely move through its 3D environments, even impacting your surroundings in physical ways. This change is certainly welcome, as it lets you become more fully immersed in this eerie atmospheric adventure. Unfortunately, an overly vague storyline combined with some questionable design decisions prevent the game from realising the full promise of its technical improvements.
Although there are some definite horror themes woven into Darkness Within 2, calling it a mystery would best describe the game's storyline. Playing as ex-detective Howard E. Loreid, you have gone from investigating a murder (the focus of the first game) to setting out to discover the secrets of your own family history, and why your destiny seems to be inseparably linked to a dark cult and its ancient conspiracy. If you haven't played the original Darkness Within, you may find the plot quite confusing at first, as the sequel closely follows the events of its predecessor, though you'll eventually pick up much of the original lore as you progress.
Being inspired by the works of H.P. Lovecraft, the game reeks of mystery involving other-worldly beings and sinister activities that inspire curiosity blended with fear. Regrettably, it tends to present too much mystery and not enough depth, casually skimming over critical storyline aspects and leaving you confused as to exactly where the story is heading and why. As its title suggests, Howard spends most of the game in the dark, and at least figuratively speaking, so will the player. Most of the story is told via the many notes and books you find along the way, as there are only a small handful of characters in the game. Very few of these have any dialogue at all, and the ones that do possess little personality.
Much of the action takes place in and around a little village, in which you'll uncover clues left behind, both by individuals trying to aid your investigations and those failing to hide them. Right from the outset, you'll be aware that your presence is not welcome and that danger is afoot if you aren't careful, but this does little to stop you from poking your nose everywhere it isn't wanted. Your investigation will lead you to such places as a secluded cabin in the woods and then ever deeper into the unknown, eventually into strange caves and catacombs that really awaken the sense of suspense. Along with your real-world exploration, you will also find yourself running around in Howard's nightmares, which provide further insight about what to do next. Both in and out of reality, Howard finds that asking questions others wish left unanswered often causes more trouble, only narrowly avoiding certain death on numerous occasions.
The environments generally look fantastic, providing ample detail and enough variation to keep the world fresh and interesting, from a large Victorian mansion to a derelict nursing home to creepy bug-infested underground caverns. Especially impressive is the use of light and shadow, often manipulated by the player holding a torch or lantern, which adds beautifully to the eerie backdrops the protagonist wearily navigates in the darkness. Also available is an optional noise filter to add an old movie grain effect. The technical quality of the graphics is supported by audio that effectively introduces well-timed scores to develop the chilling atmosphere, and background noise that's just barely audible, leaving you wondering if you just heard someone, or something, moving in the distance. The voice acting is equally pleasant to hear, helping bring the few interactive characters to life, although one look at the chunky models and awkward, jittery animations quickly counteracts that impression.
The new keyboard/mouse controls are fluid and responsive, and the freedom this allows helps make the overall experience far more immersive, as you feel more like the actual character than simply a passenger guiding him through a collection of interactive photos. An added benefit of this change is the ability to crouch and jump, which are never demanding but are needed on occasion to locate additional clues, inscriptions or even hidden hatches (making sure to check under every table!). The element of physics also enables whole new possibilities. From the moment the tutorial informed me that I could pick up a nearby box and place it as I saw fit, my mind raced with the endless potential that could hold for entertaining puzzle design.
Unfortunately, the opportunities presented by the improvements to the game engine haven't been used to full effect. In every room you'll feel compelled to search high and low, on top of bookcases and under beds, only to find very little of actual use. The same can be said for the implementation of physics. The presence of movable crates and furniture littering most rooms begs for some attention whilst holding little purpose. The few rare moments that these two elements are put to good use (mostly found during the later segments of the game) are easily the most memorable, and serve as samples of the promise missed throughout.
In fact, whilst plenty looks to have changed from an outside perspective, little has actually altered inside the game, as Darkness Within 2's overall design largely follows in the first game's footsteps. The general focus is one of discovery, as rarely will you be faced with a puzzle that can be solved outright, requiring you to seek out other clues and information first. Your tasks involve such things as code-breaking, fitting jigsaws together, and even completing some sliders and other mechanical puzzles. As with the original, however, the sequel also places a heavy emphasis on solving puzzles within the interface instead of the world around you, requiring a lot of fiddly item management.
The inventory/thought system, much to my dismay, is one of the key aspects unchanged from the original. Right-clicking opens up your inventory, in which you can view close-ups of your obtained objects in rotating 3D detail. You can also view the relevant thoughts that Howard records throughout the game, working in a style similar to a journal. My dislike of these systems comes from the need to combine thoughts and objects in a separate section of the interface by dragging them in, then clicking a combine icon. Nine times out of ten this returns a canned 'This is wrong' message, making it quite cumbersome to find the correct combination, especially when so many items and thoughts can be possessed at any given time.
Like its predecessor, this game also requires some heavy reading, as numerous pieces of literature littered around may need you to go over them with a fine-toothed comb in order to highlight important elements. Whilst the text can be a little overwhelming (especially by the fifth page of the second or third book in some rooms), it generally works well to slowly release more and more of the story, allowing players to piece together the mystery behind the game. On the hardest of three difficulty settings, you'll need to mark key lines of text manually in order to proceed, though the easiest setting will highlight all the important elements automatically.
The difficulty level must be chosen at the beginning of the game, which impacts how challenging certain tasks will be. The Dark Lineage follows a far more natural progression and balanced difficulty level on the 'Standard' (easiest) setting than the original Darkness Within, but anyone daring to play on the harder settings will certainly feel the steep incline. No matter which level you choose, there are certainly puzzles that will challenge even the most confident detective, but some of the challenge comes from awkward design issues.
One particular example that had me completely stumped for some time was having to purchase an item from a store. In order to do this, I needed to select the item on display, which gives a generic 'This is a [insert name here]' message. Only then does a dialogue option magically become available to buy the item from the store clerk. That might be acceptable under certain circumstances, but this object was surrounded by many others, all providing the same kinds of unhelpful messages, forcing you to click through every one just to be sure, and then still not immediately knowing if it's had any effect. A simple inclusion of the dialogue option from the start, or at least a notable comment from the protagonist upon seeing it, would have literally saved me hours of frustration, and that is only one of many minor design decisions that end up working against the player.
Even more distressing is the uncertainty about whether a puzzle is simply challenging or actually broken. There were two moments that I found myself in this predicament, where on each occasion no amount of detective work would have got me through, at least until the game decided it was time to let me. The first was a lock mechanic that simply did not function, not even after I had created graphs in order to ensure I'd tried every single permutation. It wasn't until advancing the story a little further elsewhere that I discovered it had miraculously been enabled. Equally frustrating was the second occasion, this time a game-breaking bug. At one point the game is designed to automatically lock you inside a room with no means of escape. However, the doors close automatically when you move a certain distance away from them, so when I decided to continue my investigation without going inside, the door shut and locked, but with me on the opposite side than the game intended. It took quite a while for me to figure out what had happened, as I had no idea how to get into this mysteriously locked door. Thankfully I save regularly, so make sure you do too!
Despite the more liberating freedom of movement in general, the game sometimes takes complete control of your character. Unfortunately, this occurs at all of the key moments in the game, in which Howard is meant to be spooked by a sudden shocking scene, such as a corpse lurking around a corner or a slow turn to face a startling stranger. The effectiveness of these scenes becomes null and void as the sudden loss of control ruins all sense of immersion. If handled with more care, these moments could have been perfectly efficient in-game cutscenes, but they're too brief and too awkward for that to be the case.
Whilst a great deal more of the Darkness Within storyline is unveiled here than in the first game, the conclusion still left me wanting to know more. While this adventure is meant to wrap up the two-game series, it almost feels like Darkness Within 2 is meant to be a stepping stone for something still grander, and reluctantly tries to tie off loose ends with the game's finale. The premise of the story is solid enough and the method of storytelling is sufficient, but the many questions raised throughout never truly get resolved, and a few events that unfold at the close of the game add even more mysteries and confusion.
While I certainly commend the developers for the steps taken to upgrade the series technically, I can really only recommend Darkness Within 2: The Dark Lineage to existing series fans. It's certainly not a bad game, just a flawed one that isn't as good as it easily could have been. The new engine allows for much greater immersion, and the chilling atmosphere can definitely draw you in. Unfortunately, with some cumbersome design choices and a vague storyline that's never adequately concluded, it's a case of two steps forward and one step back, as the potential is clearly demonstrated before falling short and leaving you wishing for more. If you're a fan of the original, you will likely be more than happy with the 8-10 hours of play time offered here, but others may just want to whistle past this particular darkness.
Our Verdict:
Darkness Within 2 is an impressive technical upgrade over the original, but its eerie atmosphere is somewhat spoiled by a few key issues that drain the potential enjoyment.
Want to share your own thoughts about this game? Share your personal score, or better yet, leave your own review!

review
Other articles you might enjoy