A full overview of all adventure games released in the Anna's Quest Series. These can be episodes, remakes/remasters or sequels, created by either one or several companies. As long as the IP is used, we'd quantify this as part of a 'series'.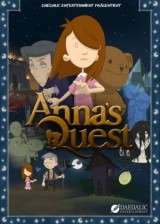 A brave young girl named Anna lives a peaceful life with her grandfather until a mysterious illness befalls him. Anna ventures forth to find a cure, but the witch Winfriede kidnaps Anna to use her for an experiment. The experiment bestows Anna with telekinetic powers, and with the help of Ted, a boy...
» Full game details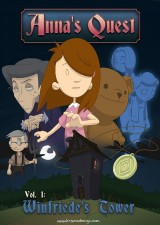 Anna is a young girl who, in the search of a cure for her ailing Grandpa, has been captured and kept under lock and key in a tower deep in the dark wood by an evil old witch. The witch has plans – plans that involve large, mysterious machines and cruel experiments with Anna. What the witch doe...
» Full game details