Shadows on the Vatican Series
A full overview of all adventure games released in the Shadows on the Vatican Series. These can be episodes, remakes/remasters or sequels, created by either one or several companies. As long as the IP is used, we'd quantify this as part of a 'series'.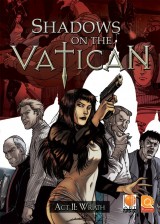 When Silvia is hunted by the person behind the attempted murder she was assigned to commit, a forced alliance with her ex-target seems to be the only way to avoid the inevitable.
» Full game details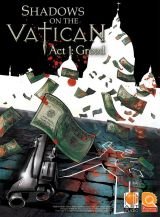 In this four-part episodic series, a blood-red sky surrounds the city of Rome in a surreal, neverending twilight. Under the shadow of St. Peter, an American ex-priest investigates a series of events that exposes a deeper, more complex web of political and religious intrigue than he ever could have i...
» Full game details