A full overview of all adventure games released in the Dark Tales Series. These can be episodes, remakes/remasters or sequels, created by either one or several companies. As long as the IP is used, we'd quantify this as part of a 'series'.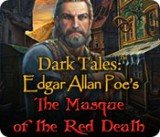 A mysterious figure in a red mask has been stalking the streets of a small French town, murdering city officials. The mayor calls you in to help track him down and stop him. But when you arrive, you discover that the townspeople all seem to be cheering for the Red Masque. So who is the real criminal...
» Full game details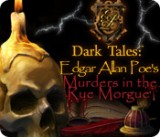 iPad, iPhone/iPod Touch, Mac, PC
A dreadful murder and kidnapping has occurred in the Rue Morgue and only you can solve the dark crime! Follow the clues to find the killer and the missing family. Become the apprentice of the famed C. Auguste Dupin and solve the devious puzzles to find the hidden clues that will lead you to the mons...
» Full game details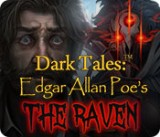 The renowned archaeologist Alan Dillinger is dead, seemingly by his own hand. At his side is a note detailing his love for a woman named Lenore. It seems to be a simple case of romance gone wrong. But the mysterious client who summoned you isn't so sure. He believes Alan was murdered! And ...
» Full game details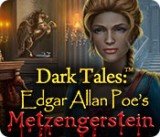 The sole heir to the Metzengerstein line is being plagued by visions of a mysterious spirit shrouded in fog. You and your faithful friend Dupin set out for Hungary to get to the bottom of things. But what starts as a routine investigation quickly takes a dark turn when the ghost kidnaps Frederica! C...
» Full game details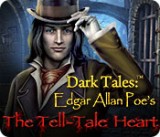 A scream in the night… a brutal crime… a mysterious figure with eyes red as blood… You and your partner, Dupin, have been called in to solve the murder of a young woman in a seaside town. She was found hanging from a tree, killed by a wound delivered straight to her hea...
» Full game details
Dupin's friend Jacque has reported that his wife, Marie Roget, has been acting very peculiarly lately. Help the newlywed couple unravel the mystery of a strange threat… from the beyond. With Dupin as your guide, use a magic mirror and your own wits to track down all leads.
» Full game details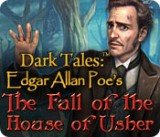 You and your colleague, Detective Dupin, have accepted an odd case at the ancient House of Usher – to find the twin sister of Roderick, who has vanished without a trace. As you delve deeper into the mystery, the connection between the twin's malady and the old estate appears even more en...
» Full game details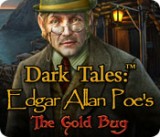 You and your detective companion Dupin have been summoned to the seashore to help William LeGrand discover the exact location of a treasure lost hundreds of years ago. But LeGrand isn't the only one with designs on the pirate booty. A masked villain tries to make off with the code, and a myste...
» Full game details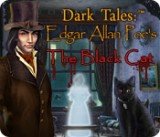 In this hidden object/lite adventure hybrid, Monsieur Mark Davies has reported his wife Sara missing, and now it's up to you to track her down. Follow a mysterious black cat, who seems to be purposely helping you, and discover helpful clues in pursuit of the evil culprit behind Sara's di...
» Full game details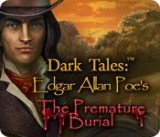 After her passing, Victorine's loveless husband has her buried incredibly quickly, making her would-be suitor Julien uneasy. Julien has hired the world famous Detective Dupin to investigate the sudden death of his beloved and the reason behind her hasty funeral.
» Full game details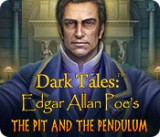 Your good friend Dupin has invited you to Pendulum House for an event filled with magic and illusions. But the show is interrupted when a murderer strikes! You quickly find a suspect, but nothing is quite as it seems in this mysterious manor. With Dupin in danger, do you have what it takes to find t...
» Full game details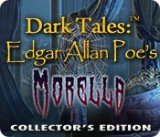 The McDougall family has disappeared in their own home, and the police are too frightened to investigate. They believe all the legends surrounding the infamous house, known by locals as the Devourer of Souls. With all these supernatural phenomena, missing people, shadows, and disembodied screams, it...
» Full game details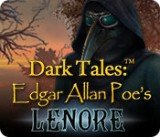 It's time once again to join your trusted partner C. Auguste Dupin on another harrowing adventure! Travel to the city of Goldstown, a small city that's been plagued by multiple kidnappings and a secret gang of murderers that are calling themselves the Crows League. Can you find the missi...
» Full game details