A full overview of all adventure games released in the Nancy Drew DS Series. These can be episodes, remakes/remasters or sequels, created by either one or several companies. As long as the IP is used, we'd quantify this as part of a 'series'.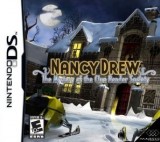 The Clue Bender Society, a group of the world's greatest detectives, is opening up its roster to one new member. Nancy Drew is among three exceptional candidates that could make the cut if she can solve a series of challenges before the others. But the test becomes real when a secret tome containing...
» Full game details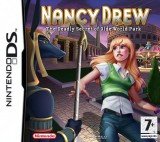 A wealthy old industrialist has gone missing the night before his extravagent new theme park opens. As the mystery deepens and the suspects multiply, only an expert detective can crack the case.
» Full game details
Developed by THQ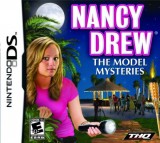 Nancy Drew has been asked to be a bridesmaid in what is sure to be no ordinary wedding. The blushing bride is marrying a reality TV star so the entire ceremony and its preparation are being filmed. Unfortunately, the plans go off-script when an unknown villain is bent on sabotaging the wedding. Ca...
» Full game details