A full overview of all adventure games released in the AGON Series. These can be episodes, remakes/remasters or sequels, created by either one or several companies. As long as the IP is used, we'd quantify this as part of a 'series'.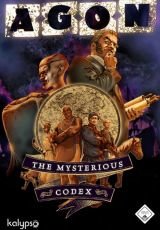 A compilation of the first three episodic AGON (Ancient Games Of Nations) games: The London Scene, Adventures in Lapland, Pirates of Madagascar. Long forgotten games must be rediscovered, their rules, relearned. Driven by destiny and forbidden knowledge, Professor Samuel Hunt must travel the glo...
» Full game details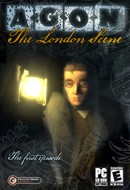 Professor Samuel Hunt works for the British Museum as a historian of culture. One day he receives a letter that contains vague allusions to a geometric drawing currently found in the storage rooms of the musueum which will provide directions to 12 secret destinations, along with a manuscript relati...
» Full game details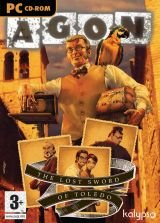 Professor Samuel Hunt arrives in the picturesque Spanish city, where time seems to slow down, and is intrigued by the narrow streets, squares with an atmosphere of the Middle Ages, the silence and calm. But does this peaceful atmosphere conceal some longstanding dark secrets? A young man, formerly k...
» Full game details
The adventures of Professor Samuel Hunt lead him beyond the polar circle to an unattended railway station at the end of nowhere. With no assistance, the Professor must try to discover both his exact location and the way to find the first of twelve fabled board games.
» Full game details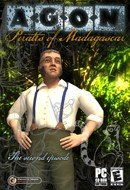 The third episode takes Professor Samuel Hunt to the idyllic island of Madagascar. His aim is to find the master of the next board game, the decendent of a local family. He soon finds the right beach and the tribe he is looking for, but he is not allowed in the village, and meeting the chief seems i...
» Full game details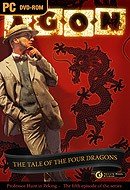 Professor Samuel Hunt continues his search for cursed board games around the world. The fifth episode in the AGON series will be released in separate versions: a full-fledged PC adventure will be called The Tale of the Four Dragons, while Treasures of Peking will offer a more casual experience for ...
» Full game details