Adventure Gamers - Forums
Welcome to Adventure Gamers. Please Sign In or Join Now to post.
Group F - The BAG VS Tournament
**********************************************
Points 7pt 5pt 3pt 2pt 1pt
1. The Whispered World 119 11 6 3 1 1

************************************************************************************

2. Zork Grand Inquisitor 104 10 2 5 4 1

************************************************************************************

3. Space Quest IV
:
Roger Wilco
&
Time Rippers 94 5 7 5 4 1

************************************************************************************

4. Broken Age 91 6 7 4 1 0

************************************************************************************

5. Bad Mojo 84 6 5 1 5 4

************************************************************************************

6. Freddy Pharkas
:
Frontier Pharmacist 77 3 6 5 4 3

************************************************************************************

7. Sam
&
Max Season 2
:
Beyond Time
and
Space 75 4 4 6 4 1

************************************************************************************

8. Penumbra
:
Black Plague 16 0 1 2 1 3

************************************************************************************
p47
Vote for up to five games you'd like to see advance to the next round.
First choice (7 points)
Second choice (5 points)
Third choice (3 points)
Fourth choice (2 points)
Fifth choice (1 point)
Voting for this group will end on 24th December at 23:59 GMT. The four games with the most points will advance.
Not sure what this tournament is all about? See the Overview thread here. Join in and have fun!

Zork: Grand Inquisitor

This wonderful game is a real treat for any gamer, combining as it does a great story with original puzzles and outrageous characters all in a setting that is both hauntingly beautiful and unique. But for those adventurers who remember and loved the old Zork games and their Great Underground Empire, it is a veritable nostalgic feast. Because it incorporates elements and landmarks of all the previous Zork and Enchanter stories, with the same zany humor, attitude, and unpredictability that made those games so famous. You learn that all magic has been banned from Zork by order of a self-important bombastic villain called the 'Grand Inquisitor'. The area has been taken over by his troops, a curfew has been instituted, and the people are all terrified. Desperate to find a way out of town, you explore everywhere, and the only opening that you find is one that goes down a dark dry well, leading off underground to God-knows-where. It's a 1st Person, 3D, point and click game with 360-degree turns. And a chronologue is included in the box with a timeline and the major incidents in Zorkian history to bring you up to date. For the most part the puzzles are not too difficult, although there are one or two which may have you pulling your hair. This is a great game, one that is guaranteed to lift your spirits and make you feel good.

Bad Mojo

No doubt one of the most unique and disturbing adventures ever, Bad Mojo's premise is refreshingly original: you are a misanthropic, selfish young man who's turned into a cockroach by the powers that be, to put yourself "in others' shoes," euphemistically speaking. Gameplay is restricted to the moving cursors (but hey, you *are* a roach), but there are many ingenious puzzles that require thought, intuition, and astute observation. The acting is over-the-top, but tolerable. Movie snippets appear throughout the game to provide clues and move the plot along. Overall, Bad Mojo offers a unique premise, great graphics, and inventive gameplay that provides plenty of thought-provoking puzzles without an inventory (hey, you are a roach) - making it a must-play for all adventure gamers. It is probably NOT for everyone due to a disturbing focus and some downright disgusting graphics. If you are not easily disgusted, though, you will likely find Bad Mojo one of the most original adventure games you'll have ever played.

Space Quest IV: Roger Wilco and the Time Rippers

Following his humorous adventures in Space Quest III: The Pirates of Pestulon, Roger Wilco is relaxing at his favorite pub somewhere in time and space when heavily armed soldiers enter the room. Carrying a parting message from Roger's old nemesis, Sludge Vohaul, they plan to get rid of the janitorial hero, execution style. That is until a man with an over-sized hair dryer helps Roger escape through a time rip into the future. Now Roger Wilco has woken up on his home planet, sometime in Space Quest XII. The series has gone to ruin without it's hero, Vohaul rules all. Roger must quickly hotwire a time pod and undo Vohaul's plot. The most logical way to do this is to run amok through past, future and the end of the universe, having a few laughs along the way. If there's a few spare moments, he might swing by the galaxy's biggest mall, charm his ex-girlfriend whom he knows nothing about and provoke some brawly monochrome bikers living in the original graphics of Space Quest I. Space Quest IV is the first in the series to feature Sierra's SCI interface. It featured 256-color hand painted graphics and a fully mouse-driven interface. It was one of the first games to use motion capture animation. The game cost over US$1,000,000 to produce, but sold m ore than its three predecessors combined.
Sam & Max Season 2 - Beyond Time And Space

Sam & Max are coming back for a second season of warm, melty episodic goodness. There's changes to all the recurring locations, and a few brand new ones! More lively NPCs who move around the world instead of standing rooted to one spot like pieces of furniture. Even more bizarre scenarios that will take Sam & Max from the arctic to the tropics and beyond. All-new, unique mini-games in every episode. Characters who pipe up of their own accord with useful information if they think you're stuck. Updated driving game with improved controls and the ability to upgrade your DeSoto. And there's Flint Paper. Also, Sam can run now if you want him to, and the games finally supports those giant widescreen monitors the kids seem so crazy about these days.

Freddy Pharkas: Frontier Pharmacist

Yee-haw! Experience life in the wild, wild west in this adventure co-designed by jokesters Al Lowe and Josh Mandel. As the title suggests, you are a gunman-turned-pharmacist who will soon find enough cause to pick up a gun again. Throughout the town, businesses are either being bought or proprietors are being scared out of town. Someone is obviously trying to take over the entire area, but who? And why? The slimy sheriff doesn't seem eager to help, so it's up to Freddy to find out the details. The cast includes the town's eccentric old man and story narrator Whittlin' Willy, Srini (Freddy's "Injun" sidekick - actually Indian-as-in-India), town schoolmarm (and Freddy's love interest) Penelope Primm, and Madame Ovaree, who runs the local brothel. Excellent puzzles (except for the annoying, devious copy-protection scheme disguised as "puzzle" in filling prescriptions), cool plot, and tons of zany characters. The humor is somewhat stale and predictable, however. Suffice it to say that if you have never understood the appeal of John Wayne movies and raunchy cowboy humor, you won't enjoy this game. But for anyone who appreciates jokes that have the word "flatulant" in them, this is the perfect game for you.

Penumbra: Black Plague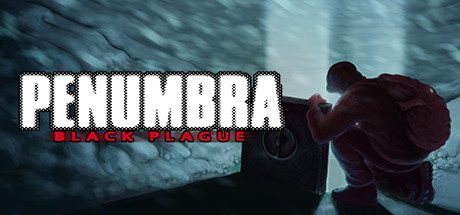 Penumbra: Black Plague is a creepy and dark psychological horror experience featuring the adventures of Philip as he sets of in search of his dead father. Trapped in a shadowy, underground complex, intrepid explorer Philip is determined to discover the truth behind his father's disappearance. Surrounded by enemies and assaulted by terror from all sides, Philip must collect clues and solve vexing puzzles while combating the gnawing psychological terrors that assail his mind and threaten to strip him of his sanity. Can Philip master his fear and finally uncover the truth behind a mystery that has haunted him for a lifetime? Only you can decide. Adapted motion blur effects and a new unified lighting system with real-time lightning create great depth with a realistic atmosphere of psychological horror. Find the answers to questions of the mystery of Philip's lost father throughout the game, with new explanations and a complete storyline wrap up. You can interact with any object not nailed to the ground. Focus on, pick up and move around objects through a simple drag and drop interface. The sounds of the different environments are contributing to the atmosphere and give the player scaring hints of dangers. This horror adventure game with puzzle-like style has bonuses and incentives to challenge the player throughout the game.

Broken Age

This is a point-and-click adventure telling the stories of a young boy and girl leading parallel lives. The girl has been chosen by her village to be sacrificed to a terrible monster - but she decides to fight back. Meanwhile, a boy on a spaceship is living a solitary life under the care of a motherly computer, but he wants to break free to lead adventures and do good in the world. Adventures ensue. The game is Tim Schafer's first adventure since 1998's Grim Fandango and got a lot of notice for raising a then record $3.45 million in crowd funding at Kickstarter. Voice actors include Elijah Wood and Will Wheaton. It will be released in two acts.

The Whispered World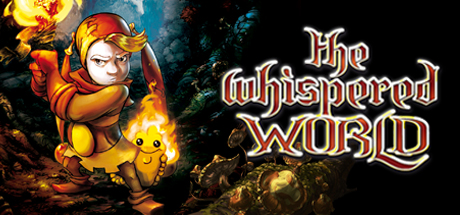 The Whispered World is an impressive project developed by a graphic designer student in Germany named Marco Hullen. It tells the story of a boy named Sadwick. He roams the country with his family in a circus wagon and earns his living as a clown. One night he has a dream and a blue spirit tells him that he has to embark on a great journey to enlightenment in order to find the sense of life. Since his life as a clown is not a very fulfilling one, he jumps on the opportunity and leaves his family, attempting to trace the great secret. So the great journey through a fantasy world begins. The game includes over 20 sceneries and is sort of a cartoon movie played by your self. Sadwick is accompanied by his pet (a small worm) that will provide some funny moments throughout the game's story and is used as one of the smartest "tools" for puzzle solving in history of adventure games.
7 - whispered world
5 - broken age
3 - sam & max season 2
2 - bad mojo
First choice (Space Quest IV: Roger Wilco & Time Rippers )
Second choice (The Whispered World)
Third choice (Sam & Max Season 2: Beyond Time and Space )
Fourth choice (Freddy Pharkas: Frontier Pharmacist)
Fifth choice (Bad Mojo)
7- Broken Age. Visually, musically, it's a gem, and it pretty much singlehandedly brought adventure gaming back into the limelight, if only for a little bit, and cemented kickstarting games in general. Plus elijah friggin woods.
First choice: The Whispered World
Second choice: SQ4
Third choice: Freddy Pharkas.
Duckman: Can you believe it? Five hundred bucks for a parking ticket?
Cornfed Pig: You parked in a handicapped zone.
Duckman: Who cares? Nobody parks there anyway, except for the people who are supposed to park there and, hell, I can outrun them anytime.
7 - Zork Grand Inquisitor
5 - Bad Mojo
3 - Space Quest IV: Roger Wilco & Time Rippers
2 - Penumbra: Black Plague
1 - Freddy Pharkas: Frontier Pharmacist
PC means personal computer
1. Bad Mojo
2. Space Quest IV
3. Freddy Pharkas: Frontier Pharmacist
4. Zork Grand Inquisitor
5. The Whipsered World

Very tough to rank this one. A lot of gems in one place.
7 - bad mojo
5 - space quest 4
3 - zork
2 - Freddy
7 - The Whispered World
5 - Freddy Pharkas: Frontier Pharmacist
3 - Broken Age
7 - Zork Grand Inquisitor
Not only did I fall off the diet wagon, I dragged it into the woods, set it on fire, and used the insurance money to buy cupcakes.
7 - Zork Grand Inquisitor
5 - Freddy Pharkas Frontier Pharmacist
3 - Space Quest IV
2 - Sam & Max Season 2
1 - Bad Mojo
7 - The Whispered World
5 - Zork Grand Inquisitor
3 - Broken Age
2 - Bad Mojo
7- Broken Age
Ignorance + Poverty = Crime, Ignorance + Wealth = Corruption, Ignorance + Freedom = Chaos, Ignorance + Authority = Tyranny, Ignorance + Religion = Terrorism
Replace Ignorance with Knowledge:
Knowledge + Poverty = Satisfaction, Knowledge + Wealth = Civilization, Knowledge + Freedom = Creativity, Knowledge + Authority = Justice, Knowledge + Religion = Integrity
7 - Sam and Max Season 2
5 - Zork Grand Inquisitor
3 - Broken Age
2 - Space Quest IV
1 - Freddy Pharkus: Frontier Pharmacist
I have a hard time choosing between seasons 2 and 3 of S&M as to which is my favourite. Season 3 has better gameplay mechanics, but the way the plots and characters come together in the later parts of season 2 is pure genius. I prefer both to Hit the Road, though, so there…
Only recently played Zork because I heard it was the best one and I had a blast with it.
Welcome to the Adventure Gamers forums!