Adventure Gamers - Forums
Welcome to Adventure Gamers. Please Sign In or Join Now to post.
Group E - The BAG VS Tournament
**********************************************
Points 7pt 5pt 3pt 2pt 1pt
1. Broken Sword
:
The Shadow of the Templars 216 20 10 6 4 0

************************************************************************************

2. Tex Murphy
:
Under a Killing Moon 167 12 11 10 0 1

************************************************************************************

3. The Moment of Silence 83 3 7 7 2 2

************************************************************************************

4. Edna
and
Harvey
:
The Breakout 80 5 6 1 4 4

************************************************************************************

5. Obsidian 60 5 1 2 5 1

************************************************************************************

6. The Journeyman Project 3
:
Legacy of Time 51 1 5 4 2 3

************************************************************************************

7. Shadow of the Comet 41 3 2 2 2 0

************************************************************************************

8. The Feeble Files 24 0 1 2 5 3

************************************************************************************
p50
Vote for up to five games you'd like to see advance to the next round.
First choice (7 points)
Second choice (5 points)
Third choice (3 points)
Fourth choice (2 points)
Fifth choice (1 point)
Voting for this group will end on 24th December at 23:59 GMT. The four games with the most points will advance.
Not sure what this tournament is all about? See the Overview thread here. Join in and have fun!
Broken Sword: The Shadow Of The Templars

This game combines the very best aspects of traditional adventure games and mystery thrillers, with even a little romance thrown in for good measure, and a suspenseful and slowly evolving story that will keep you glued to your seat. You are young George Stobbart, just a regular guy from California on vacation in Paris, the city of love. You are sitting outside a French cafe one day, watching the world go by and trying unsuccessfully to pick up the waitress, when you notice a gentleman carrying a briefcase enter the restaurant. He is followed by a garish-looking clown, in full makeup and costume, playing an accordion. But before you even have time to question what's going on, a massive explosion rips out the entire front wall of the cafe, sending you flying, luckily, into one of the restaurant's table umbrellas. And so begins the long, engrossing and often humorous, professionally written script. You will meet and talk to many people one of the people that you meet early in the game is a beautiful photographer named Nicole Collard, or Nico. She not only becomes your romantic interest, she will also give you valuable advice. This is a 2D, 3rd person, p&c game. The music is good and gfx were rendered by movie animators, with an attention to detail that makes you feel as if you really are visiting the various worldwide locations. There is a map for easy travel and new locations are added to it as the story unfolds. The puzzles are excellent and integrated into the story. Many of them require creative and sometimes daring thinking. And yes, you can die, so make sure that you remember to save before facing something dangerous.
Under A Killing Moon

It's December, 2042. And you're the only P.I. that follows the old steps of Philip Marlow, Spade, and other classic detectives. This time, the world depends upon you. How? Why? It's not for me to tell. Take your gun, and see what'll be next. Well, you'll drop it via the window accidentally, but I guess that won't stop you from solving the case. Under A Killing Moon, unlike the Tex Murphy adventures that came before it, takes place in a world whose locations are pure 3D in which you have full maneuverability. You can even look for clues underneath desks, chairs, etc. Other features include an online hint system (that decreases your final score the more you use it), extensive support for additional sound/music devices, and full-motion video technology.

Journeyman Project 3: Legacy Of Time

This is the third installment of the Journeyman Project adventure game from a 1st person perspective with a panoramic view where you can rotate 360 degree freely. The game casts the player as Gage Blackwood, Agent 5 of the Temporal Security Agency, to travel back in time visiting Atlantis, El Doraldo and Shangrila. In this journey you must try to capture a rogue TSA agent, Agent 3 and collect several mysterious artifacts left by an ancient alien race to protect Earth from an alien invasion and save Time and Reality themselves. Your time is under threat of a huge time distortion that is passing through history. The agency has just been disbanded, and you must go on your own to find and stop the time distortion. Fortunately, though most of the time suits have been dismantled, an experimental "Chameleon" suit is still operational. It turns out that the rogue Agent 3 has set off the time wave on purpose, because she wishes the agency to be aware of a set of events that occur in three different place in the world. These events are the destruction of some culturally advanced civilizations on earth. Once you have witnessed these events, you'll have some further time work to do. The game has splendid graphics, nice music and the intuitive interface.
Obsidian

This first-person, p&c adventure begins in a beautiful forest in the near future. You play Lilah, a scientist who, along with boyfriend Max, has just launched a huge artificial intelligence orbital factory - Ceres, to clean up the atmosphere and repair the ozone layer. After Ceres' launch, you and Max have noticed a bizarre phenomenon in the forest: a huge black object that grows steadily hour by hour. You hear a scream - Max must be in trouble. You run to the huge black object - which you've named Obsidian - and you get sucked into it. It takes you through a series of beautiful and bizarre worlds that have been created by a rogue offshoot of your Ceres AI program and based on your own dreams. The games has a smart cursor, minimal inventory and 2 different endings. The 4 completely different and almost unrelated dream worlds are all dark and mechanistic and devoid of human life, but strangely beautiful and richly detailed. The surreal graphics are stunning, and the animated cut scenes are really spectacular, with atmospheric music and sound effects. However both the engrossing story and the unusual environments serve merely to showcase the many bizarre puzzles that are the main focus of this game. They are an integral part of each unique dream world and often require orientation to and use of that world's logic to solve. The high quality animations, the disorientation puzzles, and the writers' ability to see the humor in the darkly prophetic scenario of the first section all contribute to the fun. It is a unique and memorable game.
Call Of Cthulhu: Shadow Of The Comet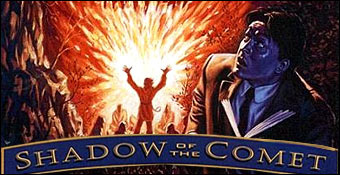 This is the best of a series of adventure games made by Infogrames based on the horror writer H.P. Lovecraft's style of stories though it's not based on a specific story of his. In 1834, in the small New England fishing village of Illsmouth, the distinguished British scientist Lord Boleskine lost his mind. After studying ancient manuscripts of evil repute, he had travelled to this place to observe the passing of Halley's comet. What he observed that night, however, turned him into a raving lunatic. Now, 76 years later, Halley's comet is coming back, and young astronomer John T. Parker has travelled to Illsmouth to try to uncover the truth in Boleskine's wild claims, and see the comet for himself. It's a wonderfully creepy and atmospheric game.

The Feeble Files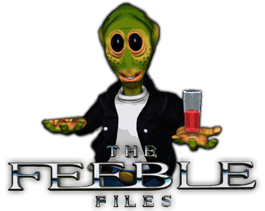 This is a humorous point and click adventure game from the creator of the Simon the Sorcerer series of games. You play an alien called Feeble (who is voiced by Robert Llewyllyn, best known for his role in the science-fiction sitcom, Red Dwarf). He lives in a world controlled by the Omni-Brain, which aims to keep everybody happy and successful. As such, unhappy people are killed, and over a million laws exist. Feeble works for the Ministry of Galactic Uncertainty's crop-circle division, which involves creating crop circles on less advanced planets than his own, as a way to cause panic on those planets and stifle their intellectual development. As Feeble, your goal is to overthrow this system. Devious behaviour is required to achieve this. Over 5000 lines of spoken dialogue are included, as well as 80 locations.

Edna & Harvey: The Breakout

This point & click adventure game has an off-beat look. All backgrounds and characters are drawn and animated by hand in a distinct cartoon style. Edna wakes up in the padded cell of an insane asylum with no memory of her past or how she ended up there. Only one thing is for certain: She has been wrongfully imprisoned and will have to escape! After all, she feels entirely sane – and her speaking stuffed toy bunny Harvey wholeheartedly agrees. Together they undertake a daring breakout attempt, meeting up with numerous oddball inmates, like the Man in the Bee's Costume or Siamese twins Hoti and Moti. But Dr. Marcel, the sinister head of the institute, will do everything in his power to stop Edna. What evil scheme is afoot? Slowly Edna begins to regain her memories of the past. Backgrounds and characters are completely 2D and drawn by hand by a real person in the game's unique cartoon style. The game's characters range from odd to genuinely crazy – twisted humor guaranteed. Thanks to challenging puzzles, extensive dialogues and more than 120 screens, gamers can look forward to an extraordinarily long gameplay experience.

The Moment Of Silence

This game is a futuristic thriller set in a highly industrialized New York City. It is all adventure - featuring a traditional point and click interface, inventory objects, challenging puzzles of varied difficulty and type, over 35 speaking characters and 8 hours of conversation. Choices made during dialogs effect how other people react to your character. The game plays in wide-screen style and has fully rendered backgrounds with animations and full motion video cut-scenes. Your character, Peter Wright, wakes suddenly and, peeking through his front door, he witnesses a SWAT team bursting into his neighbor's apartment. His neighbor is arrested and taken away, leaving behind his wife and child. His willingness to help the family and his curiosity about the events leading up to the arrest will plunge him into a spine-tingling drama. Containing elements of both Blade Runner and Nightlong: Union City Conspiracy, The Moment of Silence pulls you into a world of corruption and sabotage. Many different experiences will confront Pete including following leads about alien conspiracies and terrorist threats.
7 - edna and harvey
5 - tex murphy UAKM
7 - Broken Sword.
I think it's commendable that the game turned out to be a lot of fun in spite of the fact that the main character has the personality of a sack of bricks (apologies to Stobbart fans, we just have different taste in men, I guess).
First choice (Edna and Harvey: The Breakout)
Second choice (The Moment of Silence)
Third choice (The Feeble Files)
Fourth choice (Broken Sword: The Shadow of the Templars)
Fifth choice (The Journeyman Project 3: Legacy of Time)
Broken Sword: The Shadow of the Templars.
Duckman: Can you believe it? Five hundred bucks for a parking ticket?
Cornfed Pig: You parked in a handicapped zone.
Duckman: Who cares? Nobody parks there anyway, except for the people who are supposed to park there and, hell, I can outrun them anytime.
7 - Shadow of the Comet
5 - Broken Sword: The Shadow of the Templars
3 - Tex Murphy: Under a Killing Moon
2 - The Journeyman Project 3: Legacy of Time
1 - Edna and Harvey: The Breakout
PC means personal computer
Thanks Bogi,

1. Tex Murphy: Under a Killing Moon
2. The Feeble Files
3. Broken Sword: The Shadow of the Templars
7 - tex Murphy
5 - broken sword
3 - moment of silence
7 - Broken Sword: The Shadow of the Templars
7 - Obsidian
5 - Journeyman Project 3: Legacy of Time
3 - The Feeble Files
Not only did I fall off the diet wagon, I dragged it into the woods, set it on fire, and used the insurance money to buy cupcakes.
7 - Journeyman Project 3
5 - Edna & Harvey: The Breakout
3 - Obsidian
2 - Shadow of the Comet
1 - The Feeble Files
7 - Tex Murphy: Under a Killing Moon
Other games I either haven't played or don't have a great fondness for.
1)Broken Sword: The Shadow of the Templars
2)The Moment of Silence
3)Tex Murphy: Under a Killing Moon
7- Broken Sword
Ignorance + Poverty = Crime, Ignorance + Wealth = Corruption, Ignorance + Freedom = Chaos, Ignorance + Authority = Tyranny, Ignorance + Religion = Terrorism
Replace Ignorance with Knowledge:
Knowledge + Poverty = Satisfaction, Knowledge + Wealth = Civilization, Knowledge + Freedom = Creativity, Knowledge + Authority = Justice, Knowledge + Religion = Integrity
7 - Tex Murphy: UaKM
5 - Obsidian
3 - Edna and Harvey: The Breakout
2 - The Journeyman Project 3: Legacy of Time
Welcome to the Adventure Gamers forums!