Adventure Gamers - Forums
Welcome to Adventure Gamers. Please Sign In or Join Now to post.
Adventure Game Scene of the Day — Monday 05 August 2013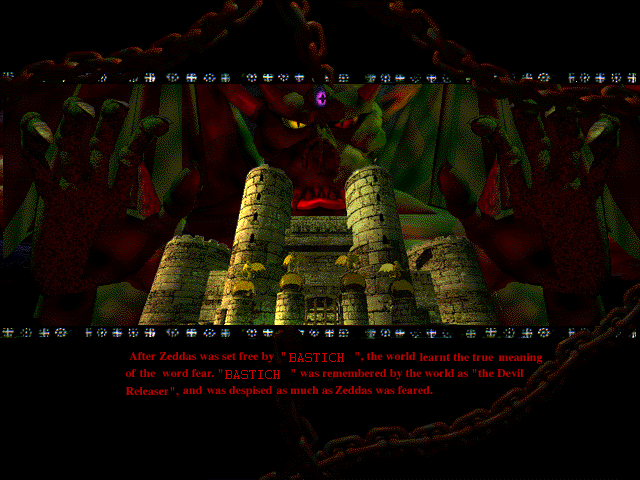 MWAHAHAHA!!!! A game that finally allows my diabolical plans to come to fruition! A happy ending at last! Unfortunately, the gameplay leading up to such a great ending isn't so spectacular, but beggars can't be choosers.
The game is called Zeddas: The Servant of Sheol (1995), a game that has you wandering the halls of a castle seeking the means to defeat the King of Demons imprisoned deep in its dungeons.
There is, unfortunately, a bad ending in which you defeat Zeddas and everyone loves you. Yuck!
I've had this game for a long time but never played it. I knew I should have asked you about it.
Not only did I fall off the diet wagon, I dragged it into the woods, set it on fire, and used the insurance money to buy cupcakes.
Welcome to the Adventure Gamers forums!