Irony Curtain giveaway!
contest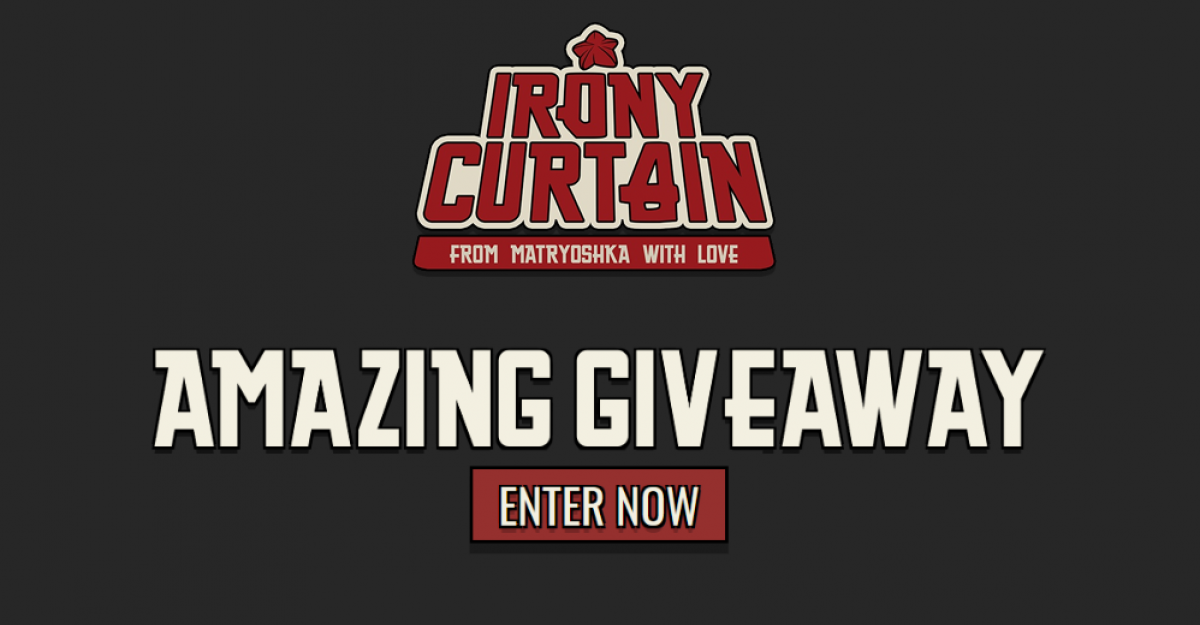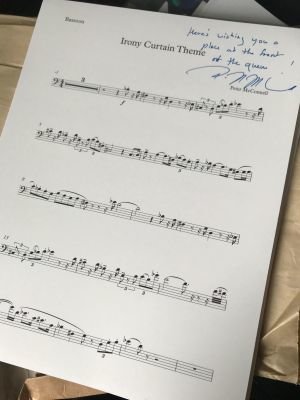 Adventure Gamers is teaming up with Artifex Mundi to host a giveaway of some amazing physical prizes as well as digital copies of the game Irony Curtain: Fom Matryoshka with Love!
Irony Curtain is a satirical point-and-click adventure about a Western journalist visiting the communist regime of Matryoshka for the first time. Immerse yourself in slapstick humor that ridicules dictatorship, accompanied by hand-drawn, stylized art and all the grandeur and sharpness that 4K allows. Dive into a brilliant story full of unforeseen twists and turns, take a look behind the Iron Curtain, and discover the bizarre secrets of Matryoshka!
In a one-time opportunity, you can win an original music sheet signed by acclaimed composer Peter McConnell (Grim Fandango, Full Throttle) or get your hands on some swag (including a mug, flag, pin and a poster), along with a downloadable copy of the game, of course. Just look at this amazing loot below!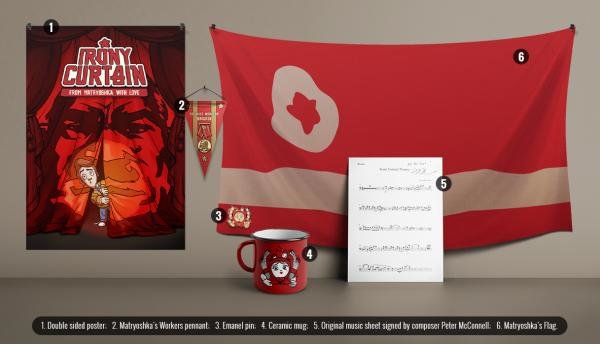 To be eligible for this giveaway, which will run for two full weeks, you can partake in whichever way suits you best. You are welcome to participate in as many ways as you'd like for more chances to win!
Referenced Adventure Games
contest
Other articles you might enjoy