A mystery fan since a young age I've progressed from reruns of 'Murder She Wrote' and 'Columbo', from back in the days when most TVs only had four channels, to shows like 'Twin Peaks' and 'Lost' and of course Adventure Games!
My favourite ones involve mysterious islands and hair-tearingly difficult puzzles which don't offer a satisfying solutions
View forum profile »
Articles by Mark Jones: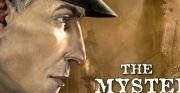 Sherlock makes himself at home on the Nintendo DS, but the problems of its PC predecessor unravel the port as well.
Read the review »
Sep 7, 2009
The word is out on this improved sequel that seems destined to be another cult hit among fans of the original.
Read the review »
May 26, 2009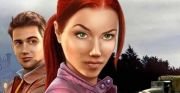 The DS port of this popular adventure offers no new content, but its slick presentation still makes an impact.
Read the review »
May 13, 2009
The highly-acclaimed adventure hasn't lost its edge in this enhanced port version for the Nintendo DS.
Read the review »
Apr 22, 2009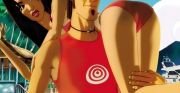 This first Runaway adventure ported to Nintendo's handheld proves well worth snapping up for those new to the series.
Read the review »
Apr 15, 2009
The venerable puzzler arrives on Nintendo's handheld, but ends up being double the trouble and none of the fun of the original.
Read the review »
Apr 2, 2009