A full overview of all adventure games released in the Don't Be Afraid Series. These can be episodes, remakes/remasters or sequels, created by either one or several companies. As long as the IP is used, we'd quantify this as part of a 'series'.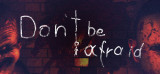 You've been kidnapped by a serial child killer and placed in a house filled with puzzles. Your name is David, you are 11 years old… and this is the end of your innocent childhood. If you want to survive, grow up. Quickly! Try to break the system, escape and end the nightmare in this ...
» Full game details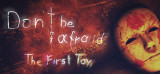 This free stand-alone story introduces you to the horror adventure game Don't Be Afraid. You are Jamie, a young boy. You wake up in a terribly dark cellar, surrounded on all sides by terrifying noises and strange unknown items that you didn't even dream of in your nightmares. You...
» Full game details