A full overview of all adventure games released in the Lust Series. These can be episodes, remakes/remasters or sequels, created by either one or several companies. As long as the IP is used, we'd quantify this as part of a 'series'.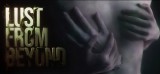 Lust from Beyond is a psychological horror with occult and erotic themes. Victor Holloway, an antiquarian, is tormented by visions of a sinister land full of lechery and pain. To learn its secrets, he joins the Cult of Ecstasy, whose members seem to know the answers to his disturbing questions. Vict...
» Full game details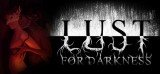 Jonathan Moon receives a letter from his wife, who went missing a year before. Following details in the message, he heads for a secluded mansion where an occult ceremony opens the gates to another world. Now you must wander the Victorian mansion that has been property of the Yelvertones for generati...
» Full game details