A full overview of all adventure games released in the Shapik Series. These can be episodes, remakes/remasters or sequels, created by either one or several companies. As long as the IP is used, we'd quantify this as part of a 'series'.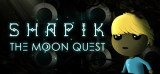 A humanoid creature named Shapik emerges on the surface of Earth many years after global nuclear destruction. Help Shapik explore this now-alien-feeling world, solve a variety of puzzles, and uncover the mystery of what caused the fallout, meeting many interesting characters and creatures along the ...
» Full game details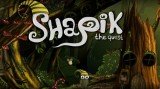 Shapik and his little sister are walking through the woods one day, when a net scoops up his sister and carries her off. Now Shapik must set out on a brave quest across land and sky to track down the kidnappers and get his sister back.
» Full game details