A full overview of all adventure games released in the We Were Here Series. These can be episodes, remakes/remasters or sequels, created by either one or several companies. As long as the IP is used, we'd quantify this as part of a 'series'.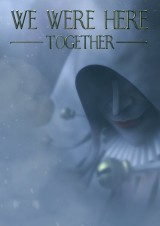 When you can't fight and you can't run, what options do you have left? It comes down to your wits, a walkie-talkie, and one other player on the same wavelength, caught up in the same troubling situation as you. Communication is everything in this first person cooperative puzzle g...
» Full game details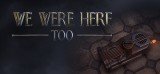 A large structure looms up in the distance, towering above the relentless blizzard. With nowhere else to go, you seek shelter in this mysterious place, only to find yourself trapped inside the abandoned Castle Rock fortress, along with one of your colleagues stuck in a different area… Will yo...
» Full game details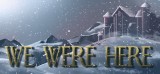 Linux, Mac, PC, Xbox One, HTC Vive
Lost and separated in an abandoned castle set in a frozen wasteland. Your only possession left is a walkie-talkie, with a familiar voice on the other end. Can the both of you find your way out in time?
» Full game details