A full overview of all adventure games released in the Lost Lands Series. These can be episodes, remakes/remasters or sequels, created by either one or several companies. As long as the IP is used, we'd quantify this as part of a 'series'.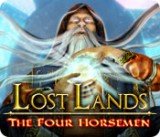 After several centuries of peace, a terrible new evil threatens the Lost Lands! Rumors are spreading of four mysterious horsemen cutting a path of terror throughout the land. They burn villages, freeze the water, and bring darkness wherever they go. The horsemen are after a key that will allow them ...
» Full game details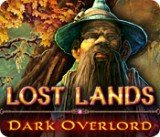 Susan had just stepped away to answer the phone, but when she returned she saw something pulling her son Jimmy through a shimmering portal. It closed before she could pull him back. To save him, she must find a way to this other world. Before Susan lies a world that no one else has ever seen before&...
» Full game details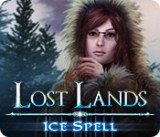 The cold has come to the Lost Lands in the middle of the summer. Folk are hiding inside, trying to warm their homes while the deep freeze threatens their lives. The elders say that the spirit of the Frozen Mountains has awoken, but they were mistaken. The real cause lies deep in the ancient history ...
» Full game details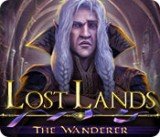 For years, the sailors and pirates of the Lost Lands have been talking about a ghostly ship sailing in the heart of a storm. This vision disappears as soon as it comes to life. Rumors spread about the ship's captain, a huge octopus that travels with the ship, a Yarl's curse, and an evil ...
» Full game details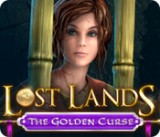 Life in the Lost Lands has continued peacefully for several decades since the oppression of the Black Horsemen was finally put to rest. But now, stone demon statues have begun coming to life in an abandoned old fort. The locals are panicking. No one suspects that an ancient curse has been awakened a...
» Full game details