A full overview of all adventure games released in the Hidden Expedition Series. These can be episodes, remakes/remasters or sequels, created by either one or several companies. As long as the IP is used, we'd quantify this as part of a 'series'.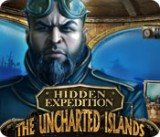 After crash landing onto an extraordinary string of uncharted islands, you find yourself suddenly on the hunt for a ruthless pirate holding the valuable and dangerous secrets of this mysterious island chain, frozen in time and hidden from civilization for centuries.
» Full game details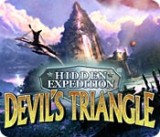 While leading a mission to the Bermuda Triangle to find a lost member of your team, you and the Hidden Expedition Adventure Team find yourselves trapped on an uncharted island. In this casual adventure with hidden object elements, players must solve puzzles and uncover the secrets that will unlock a...
» Full game details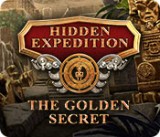 H.E.L.P. HQ interrupts your ski vacation with an important request: travel to Geneva to purchase an ancient artifact that could very well hold the secrets to H.E.L.P.'s long history. But it won't be easy. You'll have to be the winning bidder in a high-stakes auction. Fo...
» Full game details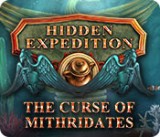 When an earthquake in Turkey reveals a hidden palace, H.E.L.P. sends its best archeologists to the scene to uncover its secrets. But they aren't exploring for long when disaster strikes. Now you get to join the rescue team to find them! But be careful, the palace of the infamous Poison King ho...
» Full game details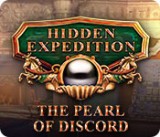 H.E.L.P. has summoned you to a pearl farm to investigate the theft of a priceless pearl that was once owned by Marco Polo himself. Unfortunately, the acrobatic thief poses a dangerous challenge for you. Armed with new tools from your H.E.L.P. companions, follow the thief's trail across the...
» Full game details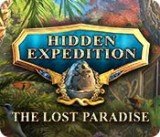 Your memories are fuzzy after waking up on a sunny beach. Gather your thoughts and retrace your steps through tropical Costa Rica to remember how you ended up there. A rich man claims a new source of energy is linked to a dead civilization, said to be hidden under the sea. Is it lost forever, or wil...
» Full game details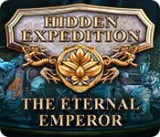 You've been called to China to help in the excavation of the ancient Emperor Qin's final resting place. What starts as a simple mission quickly turns into the experience of a lifetime when your colleague's lives are put in danger. Can you uncover the secrets of the Qin dynasty and ...
» Full game details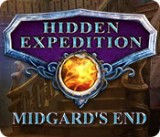 On your toes, Agent! Someone has just attacked the H.E.L.P. academy, breaking into the vault and making off with an ancient map. All signs point to an inside job, but who would be brazen – and foolish – enough to do such a thing? And what do they want with a map that's tied to a No...
» Full game details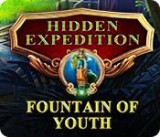 While supervising a restoration project in Sigiriya, your fellow H.E.L.P. agents have gone missing! Follow in the path of Ferdinand Magellan's historic voyage to locate your coworkers, and uncover what Aturnin's crew is really looking for.
» Full game details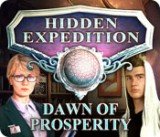 Hello, Agent! We have another strange case for you. We've detected an unusual signal coming from the vicinity of an old weather station. Strange quakes have been detected there, though the area isn't an active earthquake zone. The nearby observatory is also showing signs of activ...
» Full game details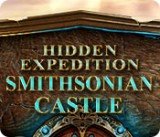 Your old buddy and H.E.L.P. operative Sam calls you in to investigate a strange anomaly at the Smithsonian Castle. You soon learn there's more to this anomaly than meets the eye, and H.E.L.P's reach stretches back to the Smithsonian's historic founding. Unlock the secrets of time t...
» Full game details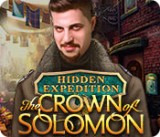 You've stopped the Robideaux family from stealing the Hope Diamond and using its shards for their own twisted ends. But before Robideaux's cargo can make it safely back to the museum where it belongs, a criminal has stolen a valuable artifact. It's a piece of King Solom...
» Full game details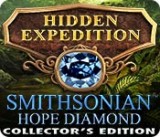 You're on a train in the middle of nowhere, and a band of dangerous thieves demand you tell them where to find the Hope Diamond's shards. As the newest Hidden Expedition recruit, you've got to find the shards before they do. Your journey takes you from the Smithsonian Institution&r...
» Full game details