A full overview of all adventure games released in the 1112 Series. These can be episodes, remakes/remasters or sequels, created by either one or several companies. As long as the IP is used, we'd quantify this as part of a 'series'.


Louis is back in Jalonsville by means of an enigmatic passageway. The mystery thickens as our hero begins to stagger into madness. Can you help him regain a foothold in reality?
» Full game details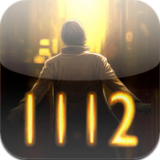 Louis Everett is leading a quiet life and minding his own business as the most average middle-class citizen with his beautiful but rather nosy wife in peaceful Jalonsville, New Jersey. Players must discover the reasons for Louis' constant headaches and strange dreams.
» Full game details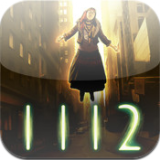 Louis has arrived in New York in a rather mysterious way... Players must help him discover why he has ended up there in this ongoing iPhone/iPod Touch adventure, which promises even more unexpected developments and encounters.
» Full game details