A full overview of all adventure games released in the Déjà Vu Series. These can be episodes, remakes/remasters or sequels, created by either one or several companies. As long as the IP is used, we'd quantify this as part of a 'series'.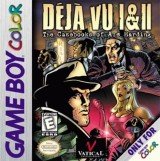 Life is never boring when you assume the role of Ace Harding, private detective. In Déjà Vu I, you will scramble down the dark alleys of Chicago, searching for a cure for your amnesia an a killer who has framed you for a brutal murder. After solving the first case, you'll uncover a f...
» Full game details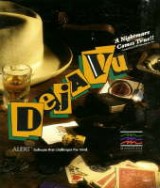 Mac, PC, PlayStation 4, Retro, Xbox One, Linux
Okay pal, here's the setup. You wake up on the floor and you don't know who you are or how you got there. You're searching through a seedy Chicago casino – decorated with one somewhat familiar but very dead body. You gotta find out who you are and who iced this guy. In a h...
» Full game details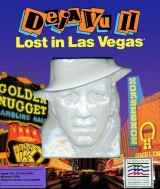 Welcome to the world of Déjà Vu - and to Las Vegas, the city that never sleeps, the city of excitement! Actually, you've already had plenty of excitement in the last 48 hours. You've been abducted by two thugs from Chicago, grilled by the notorious Las Vegas mobster Tony Malone, knoc...
» Full game details