A full overview of all adventure games released in the Quantumnauts Series. These can be episodes, remakes/remasters or sequels, created by either one or several companies. As long as the IP is used, we'd quantify this as part of a 'series'.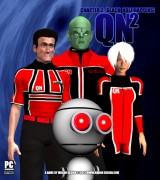 Three years have passed since Bob Marshall and Neena joined the Quantumnaut Fleet, the controllers of the space-time paradoxes of the Multiverse. Bob was quickly promoted to captain of his own ship, but an attempt on his life by a jealous superior results in Bob crash landing on an alien planet whos...
» Full game details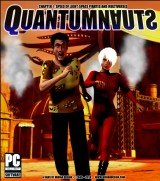 The Quantumnaut's task was simple: teleport his captain back on board the spaceship within the mission's limit of three hours on planet Earth, 2010. But he accidentally teleported the wrong person: an unlucky person called Bob. Before being teleported, Bob had just left his favorite pub where he end...
» Full game details