A full overview of all adventure games released in the Edna & Harvey Series. These can be episodes, remakes/remasters or sequels, created by either one or several companies. As long as the IP is used, we'd quantify this as part of a 'series'.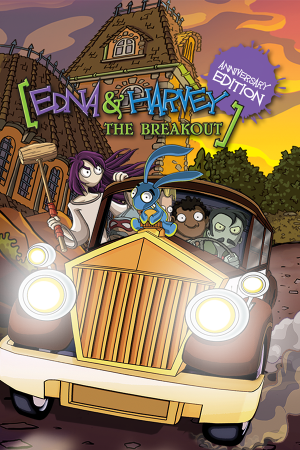 Edna wakes up in the padded cell of an insane asylum with no memory of her past or how she ended up there. Only one thing is for certain: She has been wrongfully imprisoned and will have to escape! After all, she feels entirely sane – and her speaking stuffed toy bunny Harvey wholeheartedly agrees. Together they undertake a daring breakout attempt, meeting up with numerous oddball inmates, like the Man in the Bee's Costume or Siamese twins Hoti and Moti. But Dr. Marcel, the sinister head of the institute, will do everything in his power to stop Edna. What evil scheme is afoot? Slowly Edna begins to regain her memories of the past…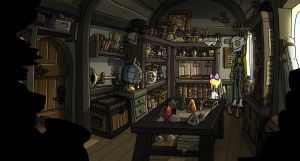 Lilli, a young girl at a convent school, seems like the best-behaved little girl in the world, with an innocent, imperturbable way of carrying out the orders of others, no matter how unfair they may be. Any angry thoughts, any childlike disobedience is buried deep beneath a seemingly impenetrable surface of sweetness. But how long will these feelings stay hidden? And where do the friendly little gnomes come from that paint over everything unpleasant in Lilli's vicinity with a pleasant pink color? Are they real or just a product of her subconscious?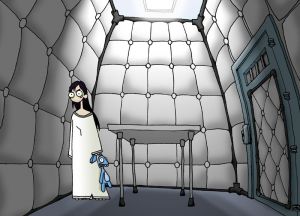 Edna wakes up in the padded cell of an insane asylum with no memory of her past or how she ended up there. Only one thing is for certain: She has been wrongfully imprisoned and will have to escape! After all, she feels entirely
sane – and her speaking stuffed toy bunny Harvey wholeheartedly agrees. Together they
undertake a daring breakout attempt, meeting up with numerous oddball inmates, like the
Man in the Bee's Costume or Siamese twins Hoti and Moti. But Dr. Marcel, the sinister
head of the institute, will do everything in his power to stop Edna. What evil scheme is
afoot? Slowly Edna begins to regain her memories of the past…