A full overview of all adventure games released in the Adam's Venture Series. These can be episodes, remakes/remasters or sequels, created by either one or several companies. As long as the IP is used, we'd quantify this as part of a 'series'.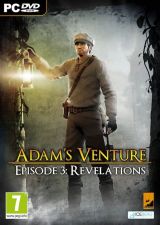 In the third and final Adam's Venture installment, players go back in time to see how Adam and Evelyn met, then continue their present day story, discovering what happens after they are split up and Adam is left for dead by the goons of the Clairvaux Corporation.
» Full game details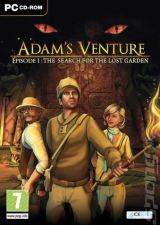 During excavations in an old Templar church in Luz, France, Adam Venture finds a scroll that seems to provide the exact locations of the 4 rivers described in Genesis. A major discovery, since Eden is rumored to be located at the point where these biblical streams cross. Soon after his discovery, A...
» Full game details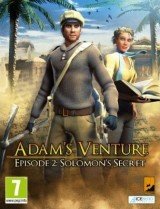 In this second installment of the episodic series, Adam Venture and his crew end up in 1920s Jerusalem after having escaped alive from the Caverns of Eden. On their continuous search for the Lost Garden of Eden, they become entangled in a thickening plot featuring a ruthless dig for the ancient King...
» Full game details