A full overview of all adventure games released in the Spy Fox Series. These can be episodes, remakes/remasters or sequels, created by either one or several companies. As long as the IP is used, we'd quantify this as part of a 'series'.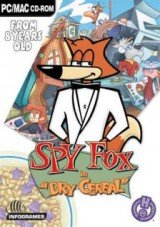 Will kids be forced to endure a fate worse than eating dry cereal? Will William the Kid's goat milk show up on breakfast tables and lunch trays everywhere? Who is capable of stopping such a ghastly goat? Fox, Spy Fox,the super-smooth secret agent who finesses his way through SPY Corps' toughest a...
» Full game details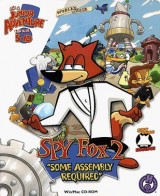 Once again, the world relies on Fox - Spy Fox, the suave, super secret agent who smoothly finesses his way through SPY Corps' toughest assignments. This time, SPY Corps' corrupt counterpart, the Society for Meaningless Evil, Larceny, Lying and Yelling (S.M.E.L.L.Y.) has devised a dogbot which will ...
» Full game details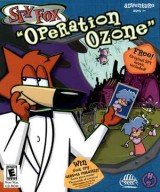 A huge hairspray space station is blasting vile vapors into the ozone, putting Earth at the mercy of the sun's rays. With her paw on the nozzle, Poodles Galore unleashes her plot to corner the sunscreen market. It's up to Spy Fox and his friends to "can" Poodles and save the planet.
» Full game details