Nancy Drew Dossier Series
A full overview of all adventure games released in the Nancy Drew Dossier Series. These can be episodes, remakes/remasters or sequels, created by either one or several companies. As long as the IP is used, we'd quantify this as part of a 'series'.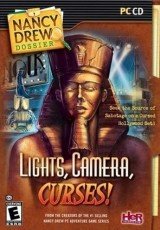 In this new casual "lite" adventure series, you, as Nancy Drew, are on the set of a controversial remake of the famous 1930's film "Pharaoh!" The original movie released with an alternate ending due to the untimely death of Lois Manson, the film's star, and became a box office ...
» Full game details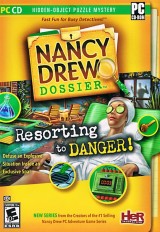 Continuing the spin-off casual game series, Nancy Drew must stop a bomber from ruining the Redondo Spa clients' rejuvenation and relaxation. The high maintenance clients won't be happy if they find that their retreat is about to explode, even if the bombs are more prankster grossouts tha...
» Full game details