Chronicles of Mystery Series
A full overview of all adventure games released in the Chronicles of Mystery Series. These can be episodes, remakes/remasters or sequels, created by either one or several companies. As long as the IP is used, we'd quantify this as part of a 'series'.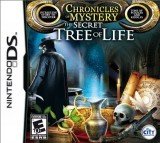 Find the legendary Tree of Life, which grants immortality to whoever tastes it's fruits. Your search will lead you across the channels of Venice, through the dark alleys of Cairo and further into the unknown. Chased by ruthless assassins, you will have to solve ancient riddles and face a power...
» Full game details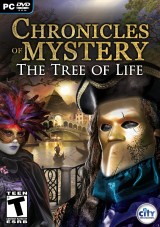 The secret of the Tree of Life. For centuries people were ready to commit worst crimes and risk their lives to discover it. Times have changed, but not human nature. As Sylvie Leroux - a young archaeologist and adventurer - is working to solve the mystery that surrounds the legend, she finds herself...
» Full game details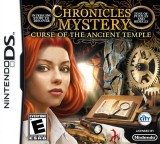 Created specifically for the Nintendo DS, this game combines features of classic point and click adventure, logic games and hidden object games. Players control Sylvie, a young archaeologist who received an invitation to France from her uncle, a renowned historian, only to arrive to discover he&rsq...
» Full game details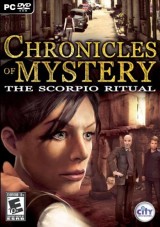 Sylvie Leroux, a young archaelogist, learns about a dark secret dating back to biblical times. Not hesitating for a moment, she decides to solve the intriguing puzzle. The track leads to ancient ruins on Malta. Her private investigation reveals there is an influential organization that wants the ...
» Full game details