A full overview of all adventure games released in the Wallace & Gromit Series. These can be episodes, remakes/remasters or sequels, created by either one or several companies. As long as the IP is used, we'd quantify this as part of a 'series'.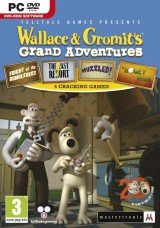 A four-part, full season's collection of episodic of adventures featuring Aardman's beloved cheese-loving, mild-mannered inventor and his mute but clever canine companion.
» Full game details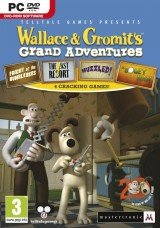 In the first of four episodes, Wallace attempts to save his bumbling honey business through the growth of supersized flowers. When these giant flowers lead to an unintended consequence, giant bees, Gromit must step in to save the town from the angry swarm.
» Full game details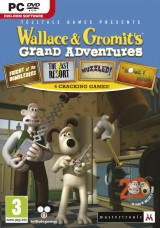 When unrelenting rain ruins their holiday plans, Wallace & Gromit bring the beach to their basement and transform 62 West Wallaby into a makeshift resort. Keeping the customers satisfied is tricky business, especially when one of them is clocked on the head by an unknown assailant. Whodunnit? It...
» Full game details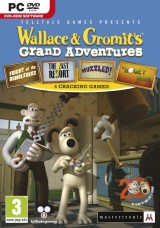 Monty Muzzle, a newcomer in town, is holding a grand fundraiser to rebuild the local dog shelter. Gromit soon realizes that Muzzle's intentions aren't exactly charitable and he must foil the huckster's plot to save the town's investment and rescue his canine friends.
» Full game details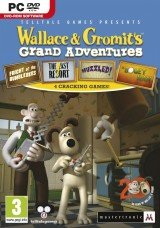 In an effort to untangle himself from the previous episode's cliffhanger finale, Wallace seeks admission into the prestigious Prickly Thicket country club, an association disdained by the Flitt family due to a centuries-old dispute. But once Wallace is admitted into the club, he learns of a much lar...
» Full game details