A full overview of all adventure games released in the RHEM Series. These can be episodes, remakes/remasters or sequels, created by either one or several companies. As long as the IP is used, we'd quantify this as part of a 'series'.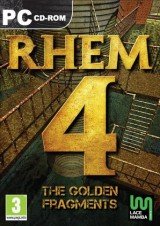 A gateway to a previously unexplored part of RHEM island as this new adventure begins. The discovery of a secret transport system allows the lead character, Kales, to search for an exit, which has been forbidden throughout the series until now. Players will have to collect several parts of a key to ...
» Full game details
RHEM 3: The secret Library continues the story from its two predecessors. Your task is to once again help the brothers Kales and Zetais to discover a new part of their fascinating world. After you have found a letter from Zetais with instructions you start the journey to Rhem once again... On your a...
» Full game details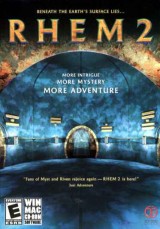 Hello. My name is KALES. By the time you receive this message, I won't be here anymore. If you were with my brother ZETAIS, you will have certainly received the first part of the key. I found the second part a few years ago in another area of RHEM, above on the surface. Maybe it was you that he...
» Full game details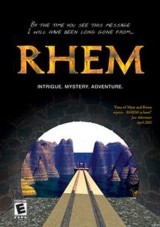 By the time you see this message I will have been long gone from RHEM. If fate has kept you a prisoner here I can offer you the opportunity to return to your own world. But I will need your help. In RHEM is a letter I have written to my brother. If you help me get this letter to my brother ZETAIS I ...
» Full game details