A full overview of all adventure games released in the Delaware St. John Series. These can be episodes, remakes/remasters or sequels, created by either one or several companies. As long as the IP is used, we'd quantify this as part of a 'series'.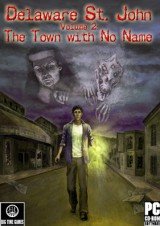 After uncovering the secrets of Midnight Manor, Delaware gets involved in a mystery that proves to be even more creepy. Deep in the woods is a town that has never been recorded on any map and that has stood vacant for twenty years. As Delaware explores this town with no name, he realizes that the ...
» Full game details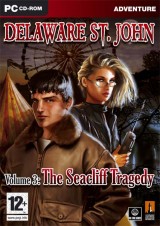 The sound of a hundred voices leads paranormal detective Delaware St. John to the site of a decrepit amusement park - a site closed four years earlier after a tragic accident occurred. More than a hundred people were killed. Playing as both Delaware and his partner Kelly Bradford, you discover thi...
» Full game details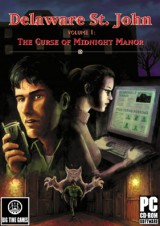 Volume 1: Delaware St. John is a young man with a gift for seeing the extraordinary. In his first adventure he will try to solve and old mystery, well hidden in the remains of Midnight Manor. Though this rotting building is abandoned, Delaware is not alone… a sinister force tries to keep hi...
» Full game details