A full overview of all adventure games released in the Discworld Series. These can be episodes, remakes/remasters or sequels, created by either one or several companies. As long as the IP is used, we'd quantify this as part of a 'series'.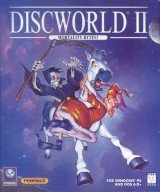 Death has gone missing. A hero is needed to bring him back. But there's only Rincewind, incompetent wizard and highly-trained coward. You won't catch Rincewind running away. He's too fast. Unfortunately, he's all there is that stands between people and the horrible prospe...
» Full game details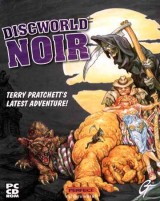 The name's Lewton. I'm a private investigator. I don't know where the idea came from, I was just thinking one night that it would be really cool to have an office with my name on the door and a sturdy desk for sexy broads to lean across. Trouble is, wherever there are sexy broad...
» Full game details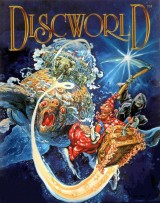 A dragon is ravaging Ankh-Morpork, the world's leading city. Many people would consider that this falls under the heading of civic improvement, but what Ankh-Morpork needs right now is a hero. All it's got, however, is Rincewind the wizard, whose only talent is that he is not in fact d...
» Full game details