A full overview of all adventure games released in the Phantasmagoria Series. These can be episodes, remakes/remasters or sequels, created by either one or several companies. As long as the IP is used, we'd quantify this as part of a 'series'.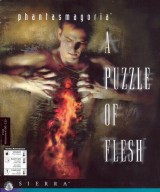 Curtis Craig is a quiet young man. He has a steady job and a lovely girlfriend. He's been out of the mental hospital for exactly one year. All Curtis wants is to live a normal happy life, but something seems to have other plans. Strange events, inexplicable and terrifying, begin happening ...
» Full game details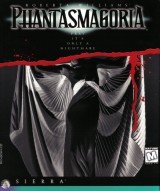 I feel its presence, icy fingers upon my throat. I hear its eerie sounds, unsettling my every thought. I try in vain to slumber, my reveries gripped by violent terror. My only salvation, the shock of awakening. Something is very, very wrong here...
» Full game details