A full overview of all adventure games released in the Versailles Series. These can be episodes, remakes/remasters or sequels, created by either one or several companies. As long as the IP is used, we'd quantify this as part of a 'series'.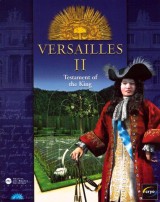 iPad, Mac, Mobile (Other), PC
Versailles, 1700: The affair causing a stir throughout the kingdom of France and all of Europe is the Spanish succession. Who will King Charles II name in his will as heir to his innumerable possessions? It is at this point that Charles-Louis de Faverolles turns up at the Court of Louis XIV, with ...
» Full game details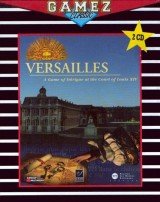 It's the year 1685, and Louis XIV rules the Kingdom of France from a magnificent palace called Versailles. But something is not right... Someone wants to destroy Versailles, and you must stop him. Explore every corner, find the clues and unlock the mysteries of the Court, as you strive to save the...
» Full game details