A full overview of all adventure games released in the Spellcasting Series. These can be episodes, remakes/remasters or sequels, created by either one or several companies. As long as the IP is used, we'd quantify this as part of a 'series'.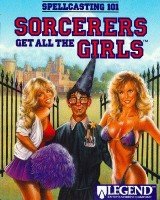 So you want to be a sorcerer, eh? Want to wave that wand of yours in front of beautiful women and watch 'em swoon? Well, you're definitely going to need magic and Sorcerer University is the place to get it. But you've got a mission to accomplish and it's not some cheapo Find-the-Missing-Sword-Que...
» Full game details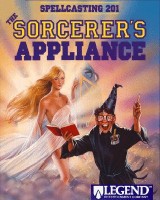 You create the perfect woman! (It's only been done once before and that time it cost the guy a rib!) With help from the magical Appliance, Ernie Eaglebeak survives pledge week and romps through the bedrooms and barrooms, turrets and tunnels of Sorcerer University (where grading on a curve takes on...
» Full game details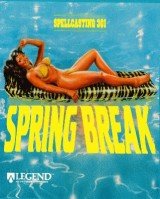 Follow the sun to Fort Naughtytail and party hardy with Ernie and his fraternity brothers. They're hoping to find sand in all the wrong places but end up in a series of zany beach contests complete with wet T-shirts, mud wrestling and body surfing.
» Full game details