Agatha Christie mysteries Series
A full overview of all adventure games released in the Agatha Christie mysteries Series. These can be episodes, remakes/remasters or sequels, created by either one or several companies. As long as the IP is used, we'd quantify this as part of a 'series'.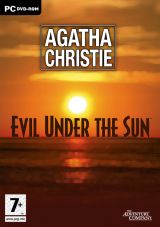 Famous detective Hercule Poirot is back in typical style, turning up at just the right time to begin an investigation into the murder of a famous actress during what should have been the start of a relaxing holiday. Taking on the role of Hercule Poirot, players can scour a stunning tropical island ...
» Full game details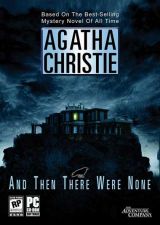 Ten people, strangers to each other, are invited to a lavish estate on an island. Through a recording, their mysterious host accuses each of his 'guests' of murder and proceeds to exact 'justice.' The tension mounts as, one-by-one, the number of people are reduced through the...
» Full game details
Play as a brand new character and work alongside the famous Belgian detective Hercule Poirot to investigate a savage murder committed on a lavish train. All passengers quickly become suspects.
» Full game details