Adventure Gamers - Forums
Welcome to Adventure Gamers. Please Sign In or Join Now to post.
You are here: Home → Forum Home → Gaming → Adventure → Thread
Post Marker Legend:
New posts
No new posts
Adventure Game Scene of the Day — Sunday 27 April 2014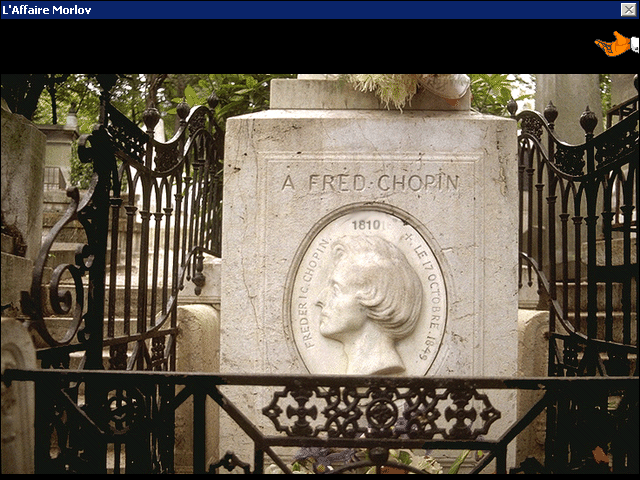 Here's a shot from The Morlov Affair (1995), a game I actually haven't played. As such, I have no idea if it is any good or even what it's about. I will give it a thumbs up for featuring the grave of one of the greatest lumberjacks in history though. Fred was always chopin….
Fien (
) used to hate that game with a vengeance (as far as I remember).
I guess L' Affaire Morlov is a bad one, since she adored the FMV games.
The human race is doomed to progress.
Tony Clifton
My understanding is that it is timed, which means that it is highly unlikely that I would like it either.
Welcome to the Adventure Gamers forums!