Adventure Gamers - Forums
Welcome to Adventure Gamers. Please Sign In or Join Now to post.
You are here: Home → Forum Home → Gaming → Adventure → Thread
Post Marker Legend:
New posts
No new posts
Adventure Game Scene of the Day — Saturday 26 October 2013 (NSFW)
WARNING! Graphic imagery follows! Sick Bastich, Inc., shall not be responsible for any damages due to the violent expulsion of stomach contents from viewing the scene below. Proceed with caution!
.
.
.
.
.
.
.
.
.
.
.
.
.
.
.
.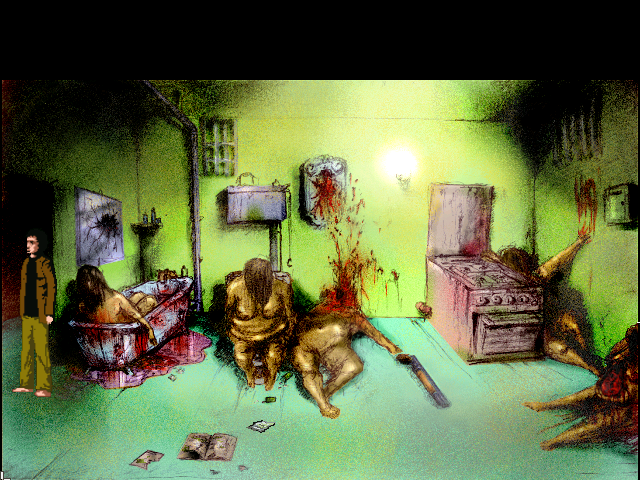 Today we have the many faces of self-destruction from the game Downfall (2009), an indie horror game that certainly isn't for those who are bothered by disturbing content. The shotgun death is my favorite of course.
This one's on my radar even since I played The Cat Lady. Too bad it's not on GOG yet, and the price tag at Harvester Gamer seems a bit exaggerated for what's an okay game according to reviews.
Welcome to the Adventure Gamers forums!