Adventure Gamers - Forums
Welcome to Adventure Gamers. Please Sign In or Join Now to post.
You are here: Home → Forum Home → Gaming → Adventure → Thread
Post Marker Legend:
New posts
No new posts
Adventure Game Scene of the Day — Friday 18 October 2013 (NSFW)
WARNING! Graphic imagery follows! Sick Bastich, Inc., shall not be responsible for any damages due to the violent expulsion of stomach contents from viewing the scene below. Proceed with caution!
.
.
.
.
.
.
.
.
.
.
.
.
.
.
.
.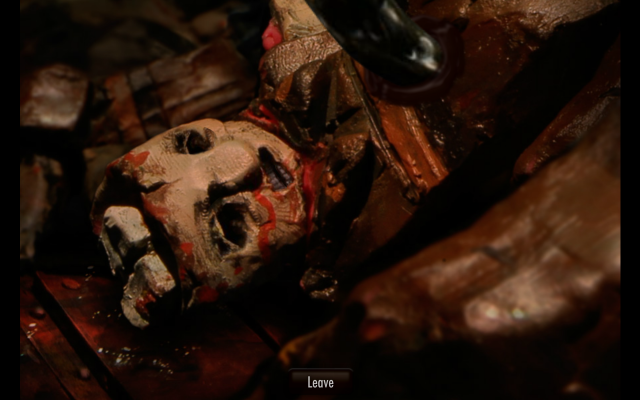 No month of gore could be complete without some horror in clay as is depicted here in The Dream Machine: Chapter 3 (2011). I have enjoyed the first three games in the series (Chapter 2 is my favorite), but I don't know what to do as far as playing the next ones are concerned.
Generally speaking, I don't like to play episodic games as they are released and prefer to wait until they are all done. I waited until well after Season 3 was finished for Telltale's Sam & Max for instance and hence got to play through it all in one huge marathon. Unfortunately, I made the mistake of starting this series before it was finished, which makes it a lot harder to resist keeping up with it. I've held out on Chapter 4 so far. I wonder how long I can last?
Cant say great minds work ... , as I am no match, but I just love your introduction .
don't wait any more, Chapter.4 is the best so far, not as the story of chapter.2 but the puzzles exceed and advance it.
Welcome to the Adventure Gamers forums!