Adventure Gamers - Forums
Welcome to Adventure Gamers. Please Sign In or Join Now to post.
You are here: Home → Forum Home → Gaming → Adventure → Thread
Post Marker Legend:
New posts
No new posts
Currently online
Adventure Game Scene of the Day — Friday 11 October 2013 (NSFW)
WARNING! Graphic imagery follows! Sick Bastich, Inc., shall not be responsible for any damages due to the violent expulsion of stomach contents from viewing the scene below. Proceed with caution!
.
.
.
.
.
.
.
.
.
.
.
.
.
.
.
.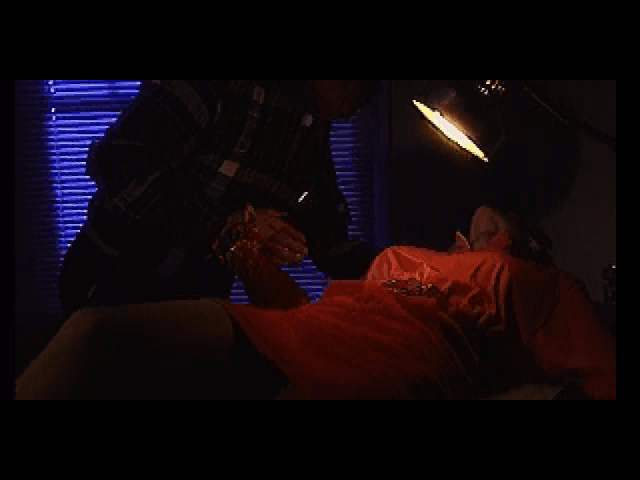 It's kind of hard to see the mangled bloody stump that used to be her hand in this picture from The 11th Hour (1995), but one does have to wonder why she would stick her hand in the gate of a haunted mansion anyway. I don't remember the reason as it has been a while since I've played it. I'll assume she was seeking help on solving the zen koan "what is the sound of one hand clapping?". She's one step closer to enlightenment now…
I think she was trying to climb the fence? It's been a LONG time. That game scared the shit out of me when I played it as an early teen.
Welcome to the Adventure Gamers forums!