Adventure Gamers - Forums
Welcome to Adventure Gamers. Please Sign In or Join Now to post.
Adventure Game Scene of the Day — Sunday 29 September 2013
2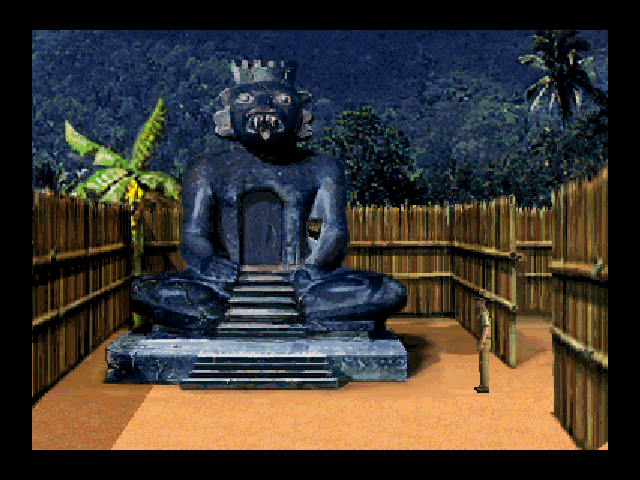 Secret Mission (1996) is, I believe, the first adventure game made by Microïds, who would eventually go on to make more well known games like Syberia. Other than the slow walking speed and annoying direct control interface, it isn't that bad of a game.
It's a James Bond type thriller in which you are a spy who wakes up with amnesia and both the Americans and Russians are telling you conflicting stories of who you are. Are you an American operative or a double agent working for the Russians?
In either case you are tasked with stealing some plans detailing an assassination attempt on the leader of the country you are in and handing them over to either side near the end of the game. Getting those plans will require some seriously convoluted Indiana Jones style adventuring though, as you can see in the scene above.
Whether anyone should play it hinges entirely on the interface issues. It will be a total deal breaker for some. It was released on the Philips CD-i as well and the DOS version feels like a port from that system. It's probably best played with a controller. Someone needs to make an updated point and click version of this…
Welcome to the Adventure Gamers forums!