Adventure Gamers - Forums
Welcome to Adventure Gamers. Please Sign In or Join Now to post.
You are here: Home → Forum Home → Gaming → Adventure → Thread
Post Marker Legend:
New posts
No new posts
Adventure Game Scene of the Day — Tuesday 20 August 2013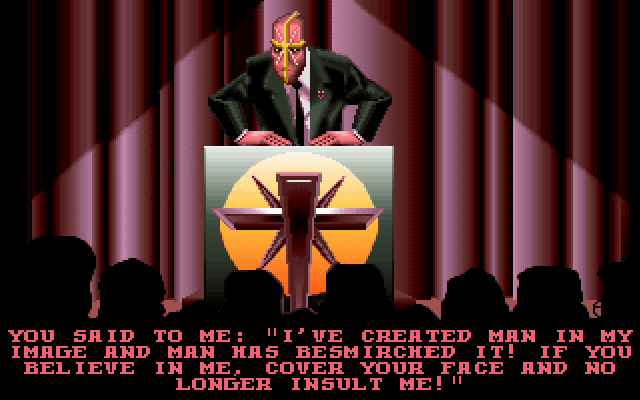 Anything good about Bargon Attack (1992) is easily balanced out by the bad, like the pixel hunting and action sequences. I thought it was pretty mediocre overall. Like most Coktel games, it is kind of unique though. The evangelist depicted in the scene above makes me think of Mexican luchadores (wrestlers).
Welcome to the Adventure Gamers forums!