Adventure Gamers - Forums
Welcome to Adventure Gamers. Please Sign In or Join Now to post.
You are here: Home → Forum Home → Gaming → Adventure → Thread
Post Marker Legend:
New posts
No new posts
Currently online
Adventure game scene… uh, game (continued)
Here's another pic:
That's the one! Your turn Luhr.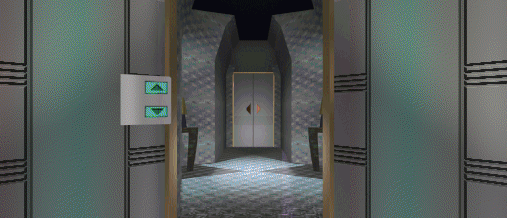 Looks oddly familiar and I have two games on my mind.
The human race is doomed to progress.
Tony Clifton
Pegasus Prime?
Recently finished: Four Last Things 4/5, Edna & Harvey: The Breakout 5/5, Chains of Satinav 3,95/5, A Vampyre Story 88, Sam Peters 3/5, Broken Sword 1 4,5/5, Broken Sword 2 4,3/5, Broken Sword 3 85, Broken Sword 5 81, Gray Matter 4/5\nCurrently playing: Broken Sword 4, Keepsake (Let\'s Play), Callahan\'s Crosstime Saloon (post-Community Playthrough)\nLooking forward to: A Playwright's Tale
It looks like one of the Rhem games. I'll guess Rhem 4: The Golden Fragments.
I keep hitting the escape button, but somehow I'm still here.
Not Pegasus Prime or any of the Rhem games.
Feel free to use the facilities while we're waiting: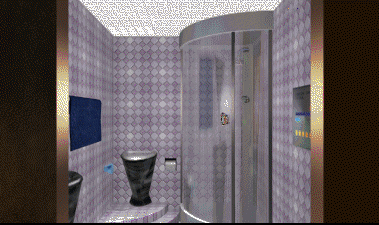 Robot City?
I Am the Knight of the Order of the Sun!
Not bad. How did you figure it out? Have you played it? I don't know anyone who has (including me).
I played the very first part of it a long time ago, and I recognized the bathroom tiles… Hmm… I guess I'm good at recognizing tiles?
Other than that, I don't really know anything about it, only that I remember navigating was a pain.

Anyway next: hang on… issues

edit
Ok here it is:

I Am the Knight of the Order of the Sun!
Another one

I Am the Knight of the Order of the Sun!
Better hurry and guess it before I run out of screenshots!

I Am the Knight of the Order of the Sun!
The first 2 screenshots are very familiar - I don't think I've played that game but I'm thinking if I've looked at the screenshots it's not a very old game despite the retro graphics? A different kind of hint might help?
Welcome to the Adventure Gamers forums!