Women's Murder Club: Death in Scarlet
review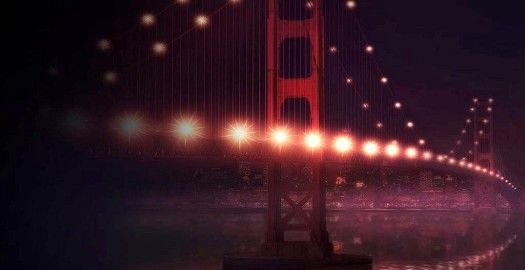 Game information
You might also like these adventure games
Advertisement
Adventure games by Floodlight Games
BITMAP BOOKS
Categorizing games in these days of ever-blurring gameplay lines is a bit like delving deeper into the Amazon rain forest and finding new orders, new genera, even whole new species everywhere you look. Incredibly, I've not been granted the authority to name any new sub-genres of games, but I do have the responsibility to play those that look like adventures, sound like adventures, and even claim to be adventures. One such game is Women's Murder Club: Death in Scarlet, which is certainly a little too "lite" to be deemed a full-fledged adventure, but it's definitely in the same family, sharing more than a few similarities that should appeal to both adventure gamers and casual players alike.
This resemblance shouldn't be considered all that surprising, given the subject matter and pedigree behind it. Fictional crime mysteries are a staple of the genre, and Death in Scarlet is the first game based on James Patterson's popular Women's Murder Club novels. It also happens to be designed by none other than Jane Jensen, creator of the acclaimed Gabriel Knight thrillers who went on to became the co-founder of Oberon Media and a leading proponent of casual games.
Of course, referring to "casual games" isn't overly descriptive in its own right, as it's simply an umbrella term for any pick-up-and-go experience that can range from twitch-based puzzlers to life sims, from crosswords to solitaire. Deeper into the genre jungle we must go, then, to the "hidden object" phylum. Or seek-and-find games, if you will. Kind of a Where's Waldo? mother lode. For the uninitiated, the central task of such games is simply to find a series of random items concealed in densely designed backgrounds, generally including a few standalone puzzles to vary the gameplay with a loose storyline tying the experience together. They're simple, single-mindedly goal-oriented, and surprisingly addictive. They can also be remarkably different from one another, and Death in Scarlet pushes the boundaries far more than most, so a closer look is in order.
While many adventure fans are (im)patiently awaiting Jane Jensen's Gray Matter, the acclaimed designer managed to squeeze in Women's Murder Club: Death in Scarlet in the meantime. Having previously tried her hand at other casual adventures like the Minesweeper-based BeTrapped!, Jensen served as both writer/designer and Creative Director of Death in Scarlet, and the result is easily one of the most polished, engaging hidden object games available today. It is also, as advertised by the designer herself in a recent interview, "the most adventure-game like casual game Oberon has done."
The most obvious area that stands out in Death in Scarlet is its storytelling. As predictable as that may sound for a game based on a book series, all too often story is given short shrift in casual titles. Here it's given at least equal footing with gameplay, and the integration of the two is head-and-shoulders above most (if not all) of its contemporaries. Of course, the fear of such an approach (though certainly not for adventure game veterans) is that it could jeopardize the "casual" nature for those who only play sporadically and don't want an involved plot that's easy to forget. Fortunately, while the game does follow a single escalating murder mystery, it's broken up nicely into manageable chapters, and there's lots of handy reference material to review if returning players need a recap.
I wasn't familiar at all with the Women's Murder Club franchise prior to playing, but like the novels, the game follows the exploits of San Francisco police detective Lindsay Boxer, forensic examiner Claire Washburn, newspaper reporter Cindy Thomas, and lawyer Jill Bernhardt. Jill makes only an occasional supporting appearance, but the other three are all playable characters, so fans of the books or the short-lived television show should feel right at home.
The story, created specifically for this game, centers around a series of murders whose clues demonstrate an alarming adherence to ultra-conservative Chinese values. The cultural foundation is important, as it's both literally and figuratively foreign to the young Americans investigating the case. The majority of the game is played as Lindsay as she tracks down various leads, but players will also do lab tests and return to crime scenes as Claire, whose expertise requires her to look for different things, while Cindy helps with research and a bit of additional legwork. Even though none of the characters speak verbally, and you can't interact with them directly, the constant changing of playable characters, each with their defined roles, gives the game a refreshing blend of perspectives.
Virtually every scene has the requisite list of hidden objects to discover, of course, which represents the one glaring contradiction to the narrative. To the game's credit, you are required to look for evidence relevant to your case, but these are in addition to the standard random list of objects. So on the same screen, you'll feel like an investigator looking for poison on a corpse's lips, while moments later looking for a crab, the letter "Q", or an inconsequential ruler hidden in the rafters. But hey, adventure elements notwithstanding, it is firmly rooted in the hidden object formula, so be forewarned.
The nicely designed environments, from a ship's deck to the "Deadlines" café to a variety of Asian-accented locations, are not overly cluttered with extraneous junk to sift through. The objects themselves tend to be a little too small, however, and on more than one occasion I wished I had an in-game magnifying glass handy, which some casual games include. There are a handful of hints available if you're stuck (and by "hint" I mean "blatantly showing you where a missing item is"), or you can persevere on your own, because there is no time limit at all in Death in Scarlet, so you're free to take as long as you want. There's also no penalty for clicking on the wrong item if you resort to random guesswork.
Some of the objects you find will be stashed in a small inventory that gets used in that area, while at other times you'll enter a scene with a few basic tools you'll need. None of these inventory puzzles are at all difficult, but it's a bit more engaging than having everything done for you. That isn't always the case, though. At times Death in Scarlet seems to go out of its way to make the game easier. Many of the standalone puzzles with movable parts will lock correct pieces in place, which all but prevents you from failing, while others won't allow failure, period, like a tangled rope puzzle where you can do nothing at all except click on the next rope to pull free.
The most blatant of these silver platters comes during a repeated lab puzzle that is already easy to begin with, but could have been a diverting exercise if left alone. But it wasn't. Claire must test various liquids for colour and reaction that you'll need to select from a pre-defined list. Now, I'm pretty sure I could identify yellow and smoking from purple and boiling using my own keen senses and penetrating intellect, but just in case I couldn't, the game helps out by plastering a large-print "Purple boil" right over the experiment. Believe me, I'm all for user-friendly features and increased accessibility, but there's got to be a line drawn somewhere, and Death in Scarlet overshoots it a few times too often. At the very least, such help should be made optional, especially since it's possible to skip a puzzle altogether if you're stumped.
None of the other puzzles will pose much difficulty for even partially-experienced adventure gamers, but there's a nice mix to vary the gameplay, even if some seem ill-suited to a police investigation. Several are character-specific, like a bottle sequencing puzzle (C before E but not between A and D, etc.) that Claire must solve before getting to each of her self-solving experiments. Cindy, meanwhile, has to keep organizing her office by solving themed patterns or earning information by winning a hangman-styled minigame. Other puzzles scattered throughout the game involve keying basic search info into a computer, jigsaws, clue-matching exercises, and a fun overhead maze-like puzzle to strategically corner a suspect, to name a few.
With the challenge kept to a minimum, the game moves along at a snappy pace in a linear fashion. Characters communicate with each other automatically after completing their assignments, and stylish comic-like cutscenes progress the plot between chapters, giving the game an admirable depth for its limitations. I finished the game in well under five hours, but I felt like I'd come a long way in that short time. And had a darn good time doing it. I'd have gladly spent more time with the Women's Murder Club, but I fully expect to see Lindsay and the gang back in future adventures. Err… did I say "adventure"? I suppose I did, and not entirely by Freudian slip, though I meant it more in the literal sense than a genre interpretation.
For fans of casual games, Women's Murder Club: Death in Scarlet should provide several absorbing hours of entertainment, though probably not much more in terms of replayability, as the mystery isn't randomized in any way. The game is budget priced and available both in download and retail versions, the latter reportedly including a novella and 50-odd teaser pages from James Patterson's next novel. If you're an adventure game diehard and wondering if a casual title like this could possibly be worth your while, that's more difficult to answer, though this game is a deserving place to test the waters if you feel so inclined. For many, seek-and-find games offer the core experience they love in adventures with all the excess trimmed away, while for others they're little more than diversionary filler with no real substance, but Death in Scarlet certainly has more than most. So don't be quick to discount it sight unseen, as its appeal may just be the most important object currently hidden from view.
This review was originally published as an ungraded feature article, and has now been fully rated and adapted accordingly.
Our Verdict:
Falling somewhere between a traditional hidden object game and classic adventure, the first Women's Murder Club is a promising attempt to bridge the genre gap.
GAME INFO
Women's Murder Club: Death in Scarlet is an adventure game by

Floodlight Games

released in 2008 for PC. It has a Stylized art style and is played in a First-Person perspective. You can download Women's Murder Club: Death in Scarlet from:
Want to share your own thoughts about this game? Share your personal score, or better yet, leave your own review!

review
Other articles you might enjoy