Women's Murder Club Series
A full overview of all adventure games released in the Women's Murder Club Series. These can be episodes, remakes/remasters or sequels, created by either one or several companies. As long as the IP is used, we'd quantify this as part of a 'series'.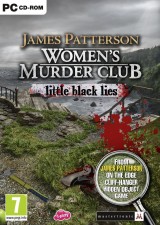 A cold case heats up when an inquisitive writer is put on ice. What does the unsolved murder of a teenage girl from 1975 have to do with the recent killing of a true-crime author? Reveal the disturbing truth behind the little black lies.
» Full game details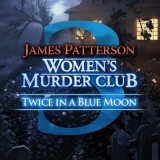 In the third game of the popular casual adventure series based on James Patterson's novel franchise, Twice in a Blue Moon again puts players in the roles of Lindsay Boxer, Claire Washburn and Cindy Thomas as they combine their expertise and talents to catch a serial killer before he strikes again. ...
» Full game details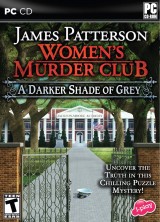 In this "casual adventure" that combines minigames and light adventure fare, the famed heroines of James Patterson's Women's Murder Club have a new mission: to uncover secrets surrounding a recent murder at a prestigious Southern military academy.
» Full game details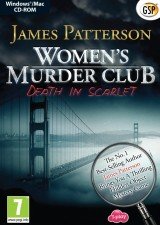 Based on the acclaimed novel series by James Patterson, Death in Scarlet is an interactive mystery combining hidden objects, light adventure and crime-solving puzzle games. The story begins when the body of a murdered woman washes up underneath the Golden Gate Bridge. In order to solve the murderou...
» Full game details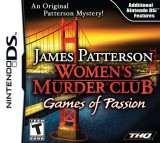 With a distinct mix of hidden object and puzzle gameplay, the Games of Passion lets players step into the investigative shoes of the Women's Murder Club members, Lindsay, Claire and Cindy, where they investigate a string of seemingly unrelated murders as they unfold. Beautiful women go missing...
» Full game details